As a Tucson resident, you've probably made the drive up to metro Phoenix more than you can count. While it's only about a 90-minute to two hour drive (mostly depending on Phoenix traffic), it isn't exactly the most thrilling. You wouldn't be the first to feel more like you're blazing across the sands of Tatooine in search of an escaped R2 unit than driving through the desert wilderness of Arizona. And sometimes it would be nice to avoid physically doing the driving. Perhaps you found a significantly cheaper flight out of Phoenix than you did Tucson, or maybe you want to spend a day in Tempe or Chandler without dealing with your car, parking, gas, and returning home in the middle of the night with few points to stop, grab a coffee, and take a break. Well, if Phoenix and Tucson mayors have their say, an Amtrak passenger line between the two cities would make life significantly easier. 
Commercial transportation for consumers between the two large metro areas hasn't been around for nearly thirty years. If you want to ride up to Phoenix and avoid driving you either need to spring for a Greyhound or take one of the significantly overpriced airport shuttle services. 
The recently passed Infrastructure Plan (which was approved by both Democrats and Republicans), includes, at President Bidens' request, $66 billion for the investment in passenger and freight rail services, both of which have seen funding slashed for decades (Amtrak had hoped for $75 billion paid out over 15 years, but that number dropped to $66 through congressional negotiations). The money is dedicated to making necessary repairs and expanding some existing rail lines around the United States. 
Currently, Phoenix has been left high and dry when it comes to passenger rail services. There isn't a single commercial rail line (outside of the metro rail service between cities within the metro area) that travels through Phoenix. Tucson isn't all that much better. There is a line that runs from Los Angeles, travels southeast making stops in Yuma before eventually hitting Tucson. The rail then continues east (even Flagstaff has a line that runs from metro Los Angeles before heading northeast to Flagstaff). However, when in Tucson there are no options for traveling north on a rail with zero lines connecting Tucson to Phoenix or, for that matter, Phoenix to Flagstaff or Las Vegas. 
The proposed plans, which not only were signed by the Tucson and Phoenix mayors, but the mayors of metro cities including South Tucson, Marana, Sahuarita, Chandler, Goodyear, Glendale, Oro Valley, Mesa, and Avondale. The proposed new Amtrak passenger line would curve up from Yuma, making its way northeast with stops throughout metro Phoenix, including Goodyear, Buckeye Phoenix, and several others, before hooking down to metro Tucson. The line would officially stop in Tucson, but passengers could switch lines and continue east. 
As the desired investment saw a drop from $75 billion to $66 billion there will likely be some cuts to proposed lines (and if repairs to current lines go over budget there might be even further cuts). This means this particular line may very well compete with other proposed Amtrak service lines. The other major proposed Amtrak line in the Southwest is a metro LA line up to Las Vegas. Currently, Las Vegas doesn't have any Amtrak lines running to it at all (not all that different from Phoenix), and the LA to Las Vegas line is especially attractive to Amtrak as it would allow LA residents to easily move from Southern California to Sin City.
Other proposed Amtrak lines around the country include Dallas to Houston, Cincinnati to Cleveland (and Columbus), Detroit to Toronto, Indianapolis to Louisville, and Atlanta to a host of new cities (including Nashville, Savannah, and Montgomery)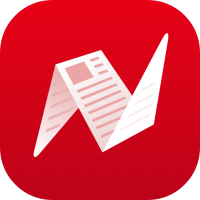 This is original content from NewsBreak's Creator Program. Join today to publish and share your own content.