If you're excited for live musical productions and events to start back up you're not alone. Fans throughout Tucson have been waiting for venues to open back up and begin putting on live shows once again. While smaller bars and restaurants have hosted musicians for the last few months, full-scale theater productions and traveling Broadway shows are only now starting back up. The live performance industry may be the hardest hit industry due to the pandemic. Not only could local venues not host shows and bring in no actual revenue, but venues that serve alcohol had to continue paying their alcohol license tabs or risk losing their licenses. While paying the license fees for some locations often costs thousands, if not tens of thousands of dollars annually, losing the license would cost the venues even more. 
In order to support venues around the country, the United States federal government passed multiple COVID relief funds, including the Shuttered Venue Operators Grand. $16 billion was put aside federally to help support these local venues (many of which have now closed down with no hopes of opening back up). The grant was passed and went into effect over six months ago, and while several locations in Tucson were awarded grant money, many have not received their federal funding yet. 
In Tucson, according to Inside Tucson Business, just 28 percent of applicants were awarded grant money, and so far, less than 20 percent of those awarded the grants have actually received the federal money. Live venues throughout Tucson have been told the money is coming and should arrive any day, but with rent, utility, plus license fees mounting, this money can't come soon enough. 
A good number of locations around Tucson are waiting for their money. While there doesn't seem to be any true rhyme or reason behind who is receiving their grant money already and who is still waiting, many of the larger venues have obtained their money. This includes the historic Fox Theatre here in Tucson, which was given $1.4 million in federal aid. 
There are several other venues throughout greater Tucson that have received (or are set to receive) grant money. The True Concord Voices & Orchestra was awarded $111,260. Dusk Music Festival LLC is a live venue operator and promoter and received $186,102 in grant money. Phenomenon Promotion Concerts is another live venue operator and promoter and they were awarded $69,087 in grant money. The Rogue Theatre just west of the U of A is set to receive $117,016. While the Fox Theatre is the most historic venue in Tucson (and one of the most historic locations in all of the Southwest), the Rialto Theatre Foundation received the most federal grant money, as it was awarded over $2.28 million. Back Home INC, which runs the Gaslight Theatre, as well as other venues and live performance locations around the city, received just under this, at $2.27 million. Lastly, in greater Tucson, Randy Noteboom DBA Encore, which is a live venue operator and promoter, received just under $69,000 in federal grant money. 
Of course, venues in Tucson were not the only in Arizona to receive (or are set to receive) federal grant money for live performance locations. The vast majority of venues are located in Metro Phoenix, in addition to the Sawmill Theater in Payson ($437,000), Wilcox Theater and Arts Inc. ($69,000), several in Flagstaff, the Page Mesa Theatre LLC in Page ($187,000), and even the Grand Canyon Theatre Venture, located in the Grand Canyon gateway city of Tusayan, was awarded just over $462,000 in federal grant money. 
If you want to help support these local venues, the best way to do so is to try to take in local productions (and to possibly grab some refreshments) when a show pops up on the schedule that suits your fancy.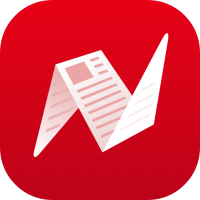 This is original content from NewsBreak's Creator Program. Join today to publish and share your own content.