Are you a Harry Potter fanatic? Do you live and breathe all things Hogwarts? Can you talk about the books and movies at any time of the day or night? If so, why not pull together a group of friends and take part in the Harry Potter Trivia Night here in Tucson? Even if you are not the end all be all of Potter knowledge, it's sure to be a fun-filled evening of Harry Potter mania. And did we mention there's going to be beer, wine, cocktails, and pizza involved as well?
Held at the Casa Marana just on the outskirts of Tucson (8225 N. Country Page Suite 191 in Marana, Arizona), the Harry Potter Trivia night is a must for any Harry Potter fans over the age of 21. Sure, you might think you know everything there is to know about the franchise, but how good are you when pitted against other Harry Potter fans here in greater Tucson? 
Prizes will be offered for first, second, and third place groups. And, of course, even if you don't win, you're sure to have a blast, learn a thing or two about the books and movies (and maybe even the Broadway show), and maybe even make some new Potter friends. 
The event is scheduled to take place on Tuesday, July 13, starting at 7 PM and running until 9 PM. It is highly recommended to show up early to snag a good seat and to register for the event. The event is free, but you will want to register your team with the scorekeeper and MC of the evening. The last thing you want is to see yourself behind the other Potter fans because you missed the first round of questions. 
If you haven't been to Casa Marana before you are in for a real treat. And this goes well beyond the trivia night. It might be one of the best beer spots not just in greater Tucson, but in the entire Southwest, with over 600 different bottled and canned beers. You'll never run out of options as there will be plenty of selections to choose from. Don't want bottled or canned beer? There are always 30 beers on top, in addition to the eight wine taps and the wide list of spirits. It is also one of the largest selections of Arizona-based beer, wine, and spirits. So if you've had an Arizona wine, whiskey, gin, or other product in the past and haven't been able to find it anywhere else, there's a good chance it will be available at Casa Marana. There are also plenty of American Bourbon offerings here. So much so that the website GreatBourbon.com listed Casa Marana as one of the best bourbon bars in the world. 
As for the food the restaurant specializes in neo-neapolitan pizza, including the margherita, cheese, pepperoni, bufala, miele, pollo pesto, bianca con prosciutto, and quattro carne. Not in the mood for a pizza? No problem, as you can try one of the many panini's made to order (using freshly baked bread). Some of these panini options include the Seneca, Stefano Italiano, Don Pepe pesto, and the Marcus. 
With a week to plan and gather your friends together for the event, you have everything you need to head out to Casa Marana and to take on the competition in the world of Harry Potter. You might even want to brush up on some of the movies ahead of time. Whatever you feel like doing, just know you are sure to have a blast with other Harry Potter fans from around metro Tucson.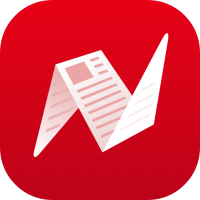 This is original content from NewsBreak's Creator Program. Join today to publish and share your own content.