Pie. Meat. Blowing stuff up. Few things make Fourth of July the holiday that it is without sweats, meats, and fireworks. You might have even grilled up your favorites over the weekend. If you ate at least one hot dog you have something in common with Michelle Lesco. Who is Michelle Lesco? Other than a Tucson native, she accomplished something nearly as American as shooting off fireworks until the wee hours of the morning and napping after consuming large amounts of food: winning Nathan's Famous Hot Dog Eating Contest.
Nathan's Famous Hot Dog Eating Contest is one of those over-eating contests that have become legendary. In many ways it is the original over-eating contest here in the United States, so much so that it is covered by national news outlets and sporting television stations. It's a major event always connected with the Fourth of July celebration. 
Just about everyone has eaten one or two too many hot dogs in one sitting. It can be pretty easy to put them away on an empty stomach. However, Michelle Lesco ate more than just one or two. She ate more than a handful. She consumed a total of 30.75 hot dogs (and buns) in the given 10 minutes. 
Of course, if you're someone who pays attention to competitive eating (some follow it religiously), the name Michelle Lesco might be familiar. That's because she's made a name for herself with eating competitions around the United States. And possibly the most remarkable thing about her is her nickname is "Cardboard Shell," because of her especially slender figure (she weighs 112 pounds and is 5'4"). On seeing Michelle she might not look like what you imagine a competitive eater to be, but it's with her high-burning metabolic rate (thanks to copious amounts of exercise to burn off the calories and to keep her metabolism running) that allows her to both eat the large amounts of food and keep the weight off. 
She's partaken in the Nathan's Famous Hot Dog Eating Contest previously, but this is her first overall win. However, she has completed several other food-eating competitions over the years (all of which are sure to make your stomach rumble). She's eaten 158 chicken wings in just 10 minutes, as well as 30 scoops of ice creams with a load of toppings over top in 15 minutes. She's consumed 10.5 pounds of boysenberry pie, and, possibly the real kicker, is that she's eaten more than three jars of mayonnaise in under three minutes (there were a number of other, smaller competitions she's taken part in, but these are some of the more notible ones).
If you'd like to relive Michelle Lesco winning the 2021 Nathan's Famous Hot Dog Eating Contest, you can check it out here through the ESPNW Twitter account (it aired live on ESPN). It's an entertaining and impressive display of being able to control her stomach (and, in some ways, her gag reflex). So for the next 12 months, the women's 2021 Nathan's Famous Hot Dog Eating Contest champion will be in Tucson. 
In case you're wondering, Joey Chestnut, the long-time hot dog eating champion on the men's side set a world record for most hot dogs consumed by someone in 10 minutes. With his 14th title, he put away 76 hot dogs. Michelle's 30.75 hot dogs is a record on the female side (the previous seven-time women's champion is currently pregnant and did not partake in the competition, otherwise it would have been interesting to see the two push each other to possibly even greater eating heights).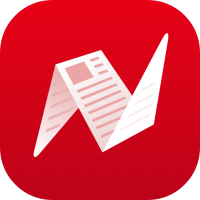 This is original content from NewsBreak's Creator Program. Join today to publish and share your own content.