South Tucson doesn't receive as much of the spotlight as it should. With some of the best Mexican restaurants located in this area of town, there's much to see and do, even if you don't call the area of town home. However, with a brand new shopping center, as well as two on-site restaurants, there is more of a reason to visit than ever before.
Known as the Ajo Marketplace, the massive new shopping district will be located off of Ajo Way right at the I-10 Off-Ramp and the I-10 Frontage Road. While there is expected to be a third restaurant moving into the shopping district, the two currently under rent are Rudy's Real Texas Bar-B-Q and Raising Cane's Chicken Fingers.
Rudy's Real Texas Bar-B-Q will occupy a full 1.57-acre area of the shopping area at the southern end of the Ajo Marketplace. Rudy's is a chain Texas-style BBQ restaurant that has other locations spread primarily throughout Texas, although there are a handful in Oklahoma, New Mexico, one in Florida and Colorado, and several in Arizona (all of the other locations are currently in metro Phoenix). However, while a chain, each restaurant does offer some local specialties you won't find in other locations, so chances are the new South Side Rudy's will have some Arizona and south of the border influences within the menu.
Raising Cane's Chicken Fingers will occupy the northeast corner of the shopping district as it will move into almost 3,200 square feet of space. Another chain restaurant, this particular location focuses on a fast-casual dining experience, offering up Louisiana-style fried chicken. The restaurant started in Baton Rouge, Louisiana back in 1996, specializing in quick food served to college students at Louisiana State University. Since then though the restaurant chain has grown, and now there are nearly 600 locations around the world. If you have never been to one of these restaurants in the past you'll find it has a small, right-to-the-point menu. There are only a few main combos, as well as some larger "tailgate" options, plus sides of coleslaw, Texas toast, and french fries. And for anyone with specific oil allergies (namely peanut oil), the restaurant uses canola oil for the frying of all their foods.
There is no word yet as to what the third restaurant will be, but it will likely be a larger presence to take up the massive footprint required for the anchor restaurant location. Due to the size requirements needed for the third restaurant, there is a good chance it will be some sort of large chain (or, at the very least, a regional chain in need of considerable space).
Tenants are currently moving into the available retail space. Some of the current occupants that are moving in and readying themselves for the grand opening o the Ajo Marketplace include Plato's Closet (a popular used clothing outlet) and Sherwin-Williams for your paint needs.
The Ajo Marketplace is expected to attract business from not only local residents living in the nearby area, but also several large employers in the area, including the Pima County Juvenile Court Center, Geico, and Banner South, both of which are located a short distance away from the Marketplace.
The Marketplace is located next to the Kino Sports Complex, which itself is receiving a large facelift. It is also just two miles southeast of the University of Arizona and a stone's throw from the Tucson International Airport.
It is important to point out this is not a mixed-use complex, so there will not be large apartment buildings moving into the neighborhood. This is strictly a commercial facility for dozens of shops and new restaurants to open up.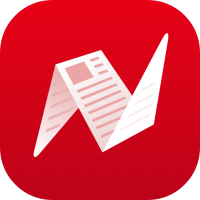 This is original content from NewsBreak's Creator Program. Join today to publish and share your own content.