After the past 15 months, most people don't need an excuse to crack open a beer, kick back, and enjoy life. Now that greater Tucson is mostly out of the cloud created by COVID there are more and more activities going on and events signaling the return of normalcy. Some of these events even promote the cracking open of beer while celebrating. At least, that is exactly what the 1919 Brewing Company's Sixth Anniversary Celebration is hoping you do. 
Yes, it has already been six years since 1912 Brewing Company opened its doors to the public. Since then it has continued to expand and offer new craft beer to the region. Now, it is wanting to throw itself, and everyone 21 years and older, a party, to celebrate not just its sixth anniversary but celebrate getting through the last year. The brewery wasn't able to put on a fifth-anniversary event last year, so this was designed to make up for it and then some. 
The celebration takes place Saturday, July 3, starting at noon and running until closing at 10 PM. The brewery will release a special gose beer to commemorate the celebration (in addition to the other staple beers available on tap and via can). Of course, it's probably going to be a hot one on the third of July, so to help beat the heat the brewery will be offering two different beer slushies, although you'll need to wait to find out what the flavors are. 
Food will be available via food trucks over the course of the day. For the lunch rush, you can enjoy food from The Black Top Grill. Later on, Daniela's Cooking will be serving the dinner crowd starting at 4 PM. 
There will also be plenty of games to play when stopping by. This includes games like shuffleboard, beer pong, corn hole, and darts. You don't need tickets to get into the event, you just need to bring yourself and your ID. 
You'll find several beers from the brewery on tap when you arrive. This includes both year-round brews and seasonal beers. Some off-season beers may be available in can form, although these are often limited so you'll need to see what can beers are currently for sale. On top of the special release beers and beer slushies, when stopping by the Sixth Anniversary celebration, 1912 Brewing Company will offer its 1730 lager, its Then I'll See You In Helles (Helles style lager), its Pepperson Saison, Ta Weno red ale, Weapons Check Irish red ale, Forbes BLVD (2021 edition) American IPA, Overcome American IPA, Ride of the Valkyries American pale ale, The Clurichaun Irish dry stout, plus several sour/gose beers such as its Naughty Naranja, Prickly Pear Margarita, Toma Way, Blueberry Pie, and Baya Gose. 
Do you have someone you'd like to bring with you to the 1912 Brewing Company Sixth Anniversary celebration that doesn't like beer? Don't worry, both mead and wine will be available. In fact, the brewery makes a half-dozen mead styles on its own, including War Honey, Lagrimas De Oro, Peanut Butter Jelly Crime, Blueberry Hex, Marion, and Tahitian Honeymoon. The one wine offering available is the Porch Pounder Chardonnay, which is available in 12-ounce cans. 
With the number of restaurants and other local establishments that closed up shop, never to open back up due to the COVID pandemic, it's nice to see local bars, restaurants, and breweries not only remaining open but celebrating new milestones. So stop on by the brewery at 2045 Forbes Blvd (Suite 105) here in Tucson to help them, and you, celebrate getting through the last year.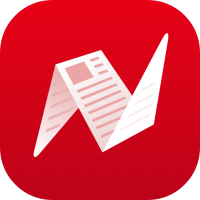 This is original content from NewsBreak's Creator Program. Join today to publish and share your own content.