While driving down Speedway you've likely passed the Bashful Bandit dozens, if not hundreds of times. It's the flat, single-story building built with just enough of a slant toward the road to make sure you not only saw the painted mural, but also the motorcycles out front. 
The Bashful Bandit has been a Tucson staple for four decades. It was one of those spots you either loved visiting or always wondered what it was like inside when driving past. 
Those four decades officially came to an end on Friday, June 18, as The Bashful Bandit closed its doors for good. While there are a handful of biker bars in greater Tucson, this was by far the most recognized, and also the most centrally located, being just a stone's throw from downtown, and yet just far enough away to avoid some of the regular college festivities.
The bar had been officially closed several days earlier, but The Bashful Bandit wanted to give patrons one last time to stop by, pay their respects, grab a drink, and talk with their favorite bartenders, many of whom had been with the bar for years, if not longer. 
Word as to exactly why The Bashful Bandit had to close is not yet known. According to the bar's Facebook page, they said the bar had to close due to "unforeseen circumstances." 
The space at 3686 East Speedway won't remain vacant for long though. A new BBQ bar and restaurant will be moving into the space. Patrons are being given a few days to collect any photographs they might from the location, but after that, renovations for the new restaurant will begin. 
The BBQ restaurant won't be a complete overhaul though, so fans of The Bashful Bandit will, hopefully, still feel right at home. For starters, while renovations are being done to update the interior, there will still be some touches left over. There is the desire to update, but not strip away the more than forty years of history. The restaurant is also looking at using the same name, The Bashful Bandit, as its name as well. Not only will that help with the transition, but for anyone coming into town searching for The Bashful Bandit that may have been gone for a few years (or snowbirds returning in the fall), there won't be any issue locating the new restaurant. 
Possibly the best news of all is many of the fan-favorite bartenders will remain, so if there is a particular drink, cocktail, or conversation patrons are hoping to maintain, they will absolutely be able to do that.
If you are a patron and there is a photograph on the memorial you want to grab but are not able to make it in time, none of the photographs will be thrown away. Everything that isn't claimed will be put into storage and carefully boxed up. The best way to pick up something you were not able to is to reach out to The Bashful Bandit on the bar's Facebook page and try to set up a time to stop by and pick up the photographs. 
As for the BBQ joint, not much is yet known about the restaurant, other than it will be serving BBQ and maintaining the bar and liquor license. As for what kind of BBQ being served up, that is something you'll need to wait to find out. However, as the renovations should take about six months, news regarding this should come out once construction is underway in the next few weeks.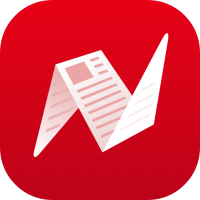 This is original content from NewsBreak's Creator Program. Join today to publish and share your own content.