Quick-construction, multi-purpose buildings have been going up all around the country. Tucson is no exception. The builds are typically made up of several floors of residential space on top, with restaurant and storefront space on the main floor. This is exactly what the new complex, known as The Baffert at Five Points, is set to be. Whether you love the progress or you're against the cookie-cutter design, it will bring with it several new restaurants to nearby downtown Tucson. 
The three restaurants that have, thus far, signed lease agreements with the developers include Casa Madre Restaurant, Ugly But Honest Pizza, and Gaji Restaurant.
Casa Madre Restaurant may have a familiar taste to it, as Dominique Stroller, the owner and head chef of the restaurant, worked in several restaurants throughout greater Tucson before opening up her own catering business back in 2019. Since then she had her sights set on opening her own restaurant, but the pandemic put those plans on hold. Now, with the pandemic hopefully in the rearview mirror, Dominique jumped at the opportunity to move into the new space.
The Casa Madre Restaurant will use primarily local ingredients in its fine-dining offerings. The restaurant will also be on the smaller side, with around six tables inside the restaurant, another seven seats at the bar, and some outdoor patio seating. 
Ugly But Honest Pizza is moving into the space, but owner Nick Heddings is not new to the world of pizza. He also owns Upper Crust Pizza. There is no word yet as to what kind of pizza will be offered (other than it might not be the prettiest), but there's a good bet that if you enjoy Upper Crust Pizza, you'll also enjoy the offerings of Ugly But Honest Pizza. 
Lastly, there is Gaji Restaurant, which will offer Korean food. Jenn Beamis and her mother Julie Hong are opening the Korean restaurant, which will take up a large portion of the available floor space at 2,500 square feet (Casa Madre Restaurant, for comparison, is 760 square feet). 
Jenn holds true to her traditional Korean roots. In fact, she only speaks Korean with her parents, as they have found it to be essential in maintaining their own cultural heritage while remembering where they came from. Jenn told Tucson.com that she has found comfort in preparing the Korean dishes of her youth. Every year she grew older, she found she craved the food of her mother more and more, especially as she couldn't find it offered anywhere. So now, Jenn and her mother will be sharing their favorite recipes with greater Tucson, which will include everything from Korean bbq to slow-cooked broths and noodles. 
All three restaurants are looking to be at least partially up and running when The Baffert at Five Points opens up. There is no exact date set, although it will likely be some time this year (as ideally, the apartments will be available for rent by the time students return to campus in the coming months). 
Once construction is complete there will be an open seating area on the top of the facility. There are current plans to let the three restaurants rotate usage of the rooftop seating area, although exact plans for that will be ironed out later (as transporting food from the ground floor to the top level might introduce certain issues, although the construction team and the restaurants are looking at ways to make it work. 
When the three restaurants are ready to go though, there will be several new options available for you to dine at. You can also drive or walk past to see how construction is moving along as the mix-use building is located at 747 South Sixth Avenue.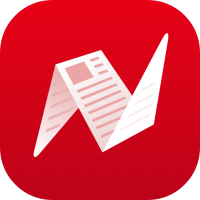 This is original content from NewsBreak's Creator Program. Join today to publish and share your own content.