The nurse arrived at 10:30 a.m. and after checking the patient's temperature and blood pressure, she methodically ran a 21-gauge IV in the man's right forearm that over the next two hours would flawlessly deliver one gram of Solu-Medrol steroid to the 64-year-old multiple sclerosis patient. It's a monthly home treatment he's done for years to "recharge the batteries," often with the aid of same infusion nurse, and the therapeutic session today is, as it usually is, something more like a morning coffee break.
"How are the kids and grandson" and "Get that home improvement finished?" are among the items chatted before a ghastly review of the Phillies and Eagles by the suburban Philadelphia residents. Before long, talk turns to the pandemic.
"Sort of feels like some things are turning the corner," says the 60-year-old nurse who daily runs varied prescribed treatments for many patients. She's wearing a mask, though both she and the MS patient have been vaccinated. "Some numbers are improving, but there's still daily positive cases. And many people still won't vaccinate. I don't know why. They've no problem with other vaccines like for the flu."
The home treatment and pandemic discussion that recent weekday morning, ironically, came right as COVID-19 data locally and nationally showed improvement and had some asking if the tireless health crisis might soon make a positive turn to endemic status. In fact, health officials put out that headline locally.
"New COVID-19 cases in Bucks County, PA are on the decline, while hospitalizations remain steady," according to the county Health Department, reporting the seven-day new case average dropped from 152 to 132 at the close of last week.
From Sept. 25 to Oct. 1, it said, at least 925 new cases of COVID-19 were reported. Of those cases, 111 were in residents ages 0-12 and 76 were in residents ages 12-18. There were at least 66 people being treated for COVID-19 in Bucks County hospitals this week, and at least 61 the previous week. Some 13 residents are in intensive care and two on ventilators.
There was no change in Bucks County's COVID-19 test-positivity rate of 6.4 percent, as compared to the previous week. The Centers for disease Control continue to label the county as a "high" transmission community.
Meanwhile, new cases are falling across most of the nation, leaving some to wonder if the pandemic might be headed for status as an endemic – just another less dangerous and disruptive threat with which humans can cope.
While few experts are willing to rule out another sizable winter surge on top of the 700,000 U.S. COVID-19 deaths, they point to statistics like a less than 6.5 percent positivity rate compared to 10 percent in late August. And on Oct. 5, 2020, no Americans had been vaccinated. Today, one year later, some 64 percent have received a vaccine.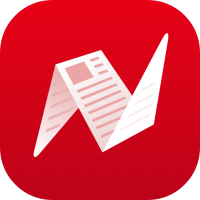 This is original content from NewsBreak's Creator Program. Join today to publish and share your own content.