Imagine this ad: Get $10 off flower, pre-rolls, and 50 percent off D8 THC edibles. And this: Dough Boy Indoor CDB flower at $30, and weed strains available of these types: indica, sativa and hybrid.
Those might be unfamiliar items to many, but if Pennsylvania becomes the nation's 17th state to allow recreational marijuana use, consumers might soon hear such cannabis come-ons.
The drive to legalize, regulate and tax recreational marijuana for those over 21 in the state recently advanced with introduction of legislation. If the bill becomes law, the state's 131 medical marijuana dispensaries might be the place to go for purchase of recreational products.
A check this week of some Pennsylvania cannabis dispensaries found the sites are waiting for the OK from lawmakers to sell recreational weed.
"We'll possibly be selling recreational marijuana, but we don't know for sure yet," said a spokesperson for Liberty Dispensary in Bensalem, PA. "People already are inquiring about it."
Said an anonymous employee at Beyond/Hello in Bristol, PA: "We're hoping to have our Pennsylvania stores have recreational sometime soon. We're trying to push forward, but there's legal stuff to clear."
When asked about recreational users already approaching Zen Leaf in Philadelphia, a store employee said, "I just can't give out that information."
The legislation introduced by state Reps. Jake Wheatly and Dan Frankel, both Allegheny County Democrats, makes it legal to purchase and consume as much as 28.38 grams of cannabis and 5 grams of a cannabis product in solid, liquid or concentrated form.
"We've heard from residents across the state, and the overwhelming majority agree it's time to pass this initiative," said Wheatly, who introduced similar legislation in 2017 that failed to advance. "Not only would it create jobs and generate much-needed revenue, but it contains important social justice provisions that would eliminate the aggressive enforcement of simple marijuana possession laws in marginalized communities."
The proposed regulation also would create various grant programs, funded by marijuana sales tax revenues, to benefit multiple small, minority and women-owned businesses in the state.
The marijuana market – it reached $3.4 billion in total sales since 2018, according to the state's Medical Marijuana Advisory Board -- could more than double if recreational sales are permitted. Since marijuana was legalized in Pennsylvania for treatment of serious medical conditions in 2016, some 633,557 patients and caregivers have signed up to date, as purchase requires a doctor's prescription.
The Pennsylvania General Assembly passed the Medical Marijuana Act on April 17, 2016, legalizing the possession, sale and consumption of medical cannabis. It tasked state Health Department with overseeing the program.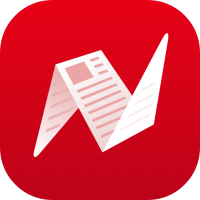 This is original content from NewsBreak's Creator Program. Join today to publish and share your own content.