DOYLESTOWN, PA – As a Vietnam War veteran and retired defense contractor, Jim McComb gave two-thumbs-up to the idea that may help thousands.
"Anything positive they do is a good move," said the Commander of VFW Post 175 here in Bucks County.
McComb was talking about proposed legislation that aims to level the playing field for small, veteran-owned businesses in Pennsylvania. The bi-partisan Senate bill statutorily establishes policies and programs to ensure small, diverse and veteran-owned businesses receive support and opportunities in state contracting. More than 5,000 businesses may benefit.
"It would be good if it actually helps veterans and especially small businesses," he said. "They really do need a boost."
In introducing the new bill, Gov. Tom Wolf said Senate Bill 900 gives businesses owned by minority communities and veterans opportunities to get state contracts.
"The free market does not work optimally if some people are shut out of that market," he said, applauding the bi-partisan effort by Senate Appropriations Committee Chairman Vincent Hughes (D-Montgomery/Philadelphia) and state Sen. Camera Bartolotta (R-Beaver/Greene/Washington).
"I know when folks talk about bi-partisanship, it's something that's sort of almost a throwaway line," said Wolf. "But this really is. We are trying to make the free market work the way it's supposed to work."
The proposed law creates a program to ensure the targeted businesses have opportunities to get state contracts for professional design, construction and other services. Among other things, the legislation removes the 100-employee limit from the definition of "Small Business" allowing size and revenue limits to be set on an industry-by-industry basis which is more consistent with federal program eligibility requirements.
McComb said he hopes the new legislation makes the system work better for the targeted businesses like those owned by veterans.
"I worked with defense contractors and we always had a 'veterans set-aside' for federal contracts," he said. "It was OK, but there were a lot of hoops you had to go through to get that. I hope this will make it a lot easier."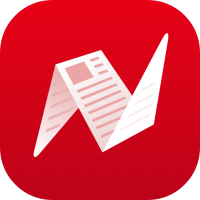 This is original content from NewsBreak's Creator Program. Join today to publish and share your own content.