In what way did America help itself cope with the pandemic? Sports? Movies? Books? Prayer? Yes, but also …
As has been the case virtually everywhere nationwide, alcohol intake among Pennsylvania adults soared to a record level during a year blemished by coronavirus.
During the 2020-21 fiscal year, reported the Pennsylvania Liquor Control Board (PLCB),
State Fine Wine & Good Spirits stores recorded both record net income and the largest sakes increase in history.
"I think the information speaks for itself," said PLCB Press Secretary Shawn M. Kelly when asked about the sales-pandemic link.
Sales in the fiscal year totaled $2.9 billion, a $329.4 million increase over 2019-20, according to the PLCB. It was $238.5 million more than the previous record mark of $2.67billion set in 2018-19, an 8.9 percent hike. A record $264.9 million in net income was recorded for the year, a $56.1million increase or 26.9 percent higher.
"The increase in net income was due to increased gross profits from sales, which was partially offset by increases in operating expenses and decreases in other revenues like license fees," said the PLCB.
Contributions to state and local governments and other beneficiaries totaled $813.4million for the year. Additionally, contributions to the General Fund, which finances Pennsylvania's schools, health and human services programs, law enforcement, and public safety initiatives, among other important public services, totaled $764.8 million for the year.
Funds also were distributed this way: $415.8 million in liquor tax; $163.9 million in state ales tax, and $185.1 million in cash transfers. Also, $29.2 million to Pennsylvania State Police for liquor control enforcement efforts, $9.6 million in local sales taxes to Philadelphia and Allegheny counties, $1.8 million in licensing fees returned to local municipalities, and $ 29.2 million to the Pennsylvania State Police for liquor control enforcement efforts.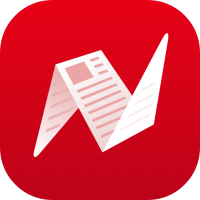 This is original content from NewsBreak's Creator Program. Join today to publish and share your own content.