It took Floyd Harper but a second to consider his thoughts on whether tattoo artists like himself should be registered and licensed before practicing the trade, something not required in Pennsylvania and other states.
"I think it would be a good idea because it's kind of hard to function safely," said Harper, who undertook a more than two-year-long apprentiship in D.C. before beginning his career. "There's no licensing in this area, except for in Philadelphia. That's why I call it the Wild West because anybody can do it and it's dangerous."
There currently are no regulations in Pennsylvania on tattooing, but a state lawmaker recently said she plans legislation to require tattoo businesses and artists be licensed and registered.
State Rep. Rosemary Brown (R-Monroe County) said that for the 40 percent of Americans with a tattoo, her legislation aims to "strengthen consumer protection" and "minimize the chance" of a serious blood bone pathogen or communicable disease.
The state Health Department would license businesses, randomly inspect about 20percent of them annually, and require a $250 annual fee be paid by businesses. Individual tattoo artists would pay a $150 registration fee, under the proposed law.
The proposed act would not change present law requiring anyone younger than age 18 obtain parental or guardian permission before being tattooed.
There are more than 20,000 tattoo businesses in United States, most functioning safely and successfully, according to industry reports. Still, the Mayo Clinic warns consumers to be cautious.
"You could be the proud owner of a new tattoo in a matter of hours – but don't let the ease of the process stop you from thinking carefully about permanent body art," it said. "Before you get a tattoo, make sure you know what's involved and how to reduce possible risks."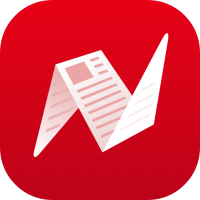 This is original content from NewsBreak's Creator Program. Join today to publish and share your own content.