Just days after Pennsylvania liquor stores began a two-bottle limit on certain items, Matt McCarthy paused from his work to reflect on matters at his Pike's Pub tavern in Southampton, PA.
"This is nothing new really," he said. "A cutback in supply has been affecting us and our industry for at least a year. It's all COVID related."
Customers at his busy tavern located in a shopping center along a heavily traveled highway are aware of the new restriction, he said, but most don't fully understand the reason for it.
"People are talking about it," he said, "but don't really have a grasp on it. Sometimes you run out of what people want and they have to make a choice to be served something else or go somewhere else. "
Like many other bars and restaurants, the suburban Philadelphia pub has seen alcohol supply diminished by labor shortages, and a lack of glass bottles and aluminum cans due to the COVID-19 pandemic, he said.
Said McCarthy: "Customers sometimes can't do what they normally would do because we can't provide them with something."
The rationing, which applies to 43 different specific products, will be in place indefinitely. The rationed items vary from certain brands of bourbon, cognac and tequila, to types of champagne. The restrictions apply to liquor store customers, as well as bars and restaurants.
The sales limitations, effective Friday, Sept. 17, presented no weekend problems for individual shoppers as well as for bars and restaurant.
"I am not aware of any feedback," said Shawn Kelly, spokesman, Pennsylvania Liquor Control Board.
He said the current supply challenges are not unique to Pennsylvania and are impacting markets across the United States.
"We are hearing about similar situations in other states," said Kelly. "North Carolina had similar problems a few months ago. I just heard some bars and restaurants in Ohio are experiencing some out-of-stock situations. This is not a situation limited to Pennsylvania."
The Pennsylvania sales restrictions are on 43 different products, said Kelly, noting that "in some cases it's the same brand but different sizes."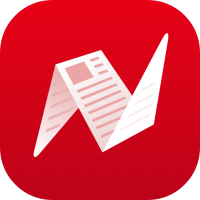 This is original content from NewsBreak's Creator Program. Join today to publish and share your own content.