When the remnants of Hurricane Ida struck Bucks County, PA and surrounding communities, they caused severe damage in many ways – but one.
"Hurricane s and tropical storms like Ida can increase the likelihood of a West Nile virus human infection due to the increase breeding of mosquitoes in this wet weather," said Arthur Carlson, West Nile Virus Mosquito Control Coordinator, Bucks County Health Department.
No human cases have been reported as of mid-September, but officials in Bucks and other counties today are registering an increase in positive mosquito samples as compared to last year. That's key because the virus is spread by infected mosquitoes. And it has happened during a summer when several tornadoes and torrential rainfall struck the area. In Bucks County alone, more than $9.4 million in infrastructure damage resulted from Ida's early September visit.
"This year we have had upwards of 150 positive mosquito pools found in our surveillance traps in Bucks County," said Carlson. "And counting."
In 2020, there were 85 total West Nile virus cases in Bucks, with one human infection and 824 positive mosquito sample. In neighboring Montgomery County last year, there were 65 total cases, with one human infection and 64 positive samples. The entire state of Pennsylvania last year recorded 631 total cases, eight human infection and 623 samples.
West Nile Virus, which first appeared in the region in 2001, causes flu-like symptoms, and can cause encephalitis. It typically lasts a few days, but can develop more seriously and even cause death. In 2001, there were 318 cases in Bucks County.
West Nile virus control programs in the area currently are spraying woodlands to reduce the mosquito population.
"We have been very busy trying to keep the mosquito populations in Bucks County in check," said Carlson.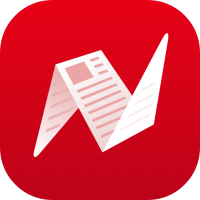 This is original content from NewsBreak's Creator Program. Join today to publish and share your own content.