Before we look at the latest in preposterous COVID-19 concepts, I'd like you to think about this:
If your house had a leaky roof, would you: a.) call a certified, professional roofer to repair it; b.) put a bucket in the living room to catch some of the falling water, or c.) do nothing and believe it's all your imagination.
Hopefully, you chose 'a.' But if this scenario is a simile to the current coronavirus mess, then we've selected 'b' and 'c.' Are we, as a nation, united in our effort to stop the deadly virus, ('a') or are we only partially behind the proven vaccine ('b')and even disregarding it altogether('c')?
We're all on the same team, and as we did in the 9/11 disaster 20 years ago, we should work as one. We must end the corona-baloney and, instead, be unified to end the costly health-care crisis.
Now, let's look at two recent OMG items that further complicate the leaky mess.
· As the new school year gets underway, some districts apparently have discovered a way around the mask mandate designed to protect students and staff from the nasty virus. Additionally, lawmakers in some states, the Pennsylvania GOP, say they're working to undo their governor's mask mandate.
· A Pennsylvania lawmaker has said being required to get the COVID-19 vaccine is like being raped.
All together now: "OMG!!!"
Our schools should set an example on how to manage and defeat the pandemic, right? But some schools apparently are allowing students to not wear a mask if they have parental permission.
The state-approved mask mandate allows a student to be mask-free if they have a specific medical condition qualified by health professional. But some schools and students are capitalizing on the exclusion loophole and not providing medical documentation.
In fact, one report said at least 12 of 50 schools examined were allowing kids to attend class maskless without any medical clearance. Federal law requires districts to follow disability law which requires a medical release.
Meanwhile, there's this: a Pennsylvania lawmaker is not backing down on a social media report in which he said being required to get a COVID-19 vaccine is like being raped.
State Rep. Russ Diamond, of Lebanon County, ran a post with a photo which stated, "What's it called when someone sticks something into your body against your will? Or coerces you to let them?" Above the photo, Diamond wrote the line, "There's a word for that…"
The post has drawn more than 60,000 responses, many of them expressing outrage, and as for Diamond, he reportedly told some constituents, "Learn to think without emotion."
Pandemic deniers of the world like Diamond should, indeed, think about it: unvaccinated people are 11 times more likely to die from COVID-19 compared to those fully vaccinated, according to the Centers for Disease Control, which also has stated the unprotected are far more likely to get seriously sick and need to be ventilated.
So, readers, how are you handling your leaky roof? Are you fully vaccinated? Or is the entire crisis a fictional one? "Follow" me on this subject, and please leave a comment with your thoughts.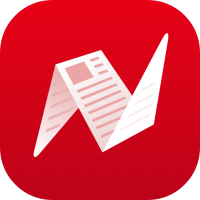 This is original content from NewsBreak's Creator Program. Join today to publish and share your own content.