A week after the remnants of Hurricane Ida slammed and soaked Bucks County, PA, homeowners and business owners today dealt with additional heavy rainfall and possible flooding as a result, while storm damage mounts and already is at $9.4 million and counting.
Three tornadoes and as much as 10 inches of rain ravaged the suburban Philadelphia county Sept. 2, and National Weather Service forecasters said the area today was to receive torrential rain and severe thunderstorms.
Said the weather service: "Some storms could be severe, with large hail, damaging winds and heavy rain."
Among a vast range of storm damage, some homes last week were left uninhabitable. A tornado in Bristol, Bucks County, left about 30 people without a home after ripping the roof off their condominium building. County officials said residents left homeless should contact Bucks County Housing Link for assistance at 1-800-810-4434.
As of Wednesday, Sept. 8, the Bucks County Emergency Management Agency had received more than 350 damage reports from homeowners and business operators, some 64 of them considered reports of seriously damaged property. Additional reports are possible due to the new storm.
Properties were examined this week, and Emergency Management crews continue their assessment reports on infrastructure including roads, bridges, public parks and government buildings. Four assessment teams – county, state and federal Emergency Management personnel – reviewed more than 100 damaged properties.
According to Bucks officials, residents and business owners are to report storm damage to the municipality office where the damage occurred. Repots also can be filed with Bucks emergency management.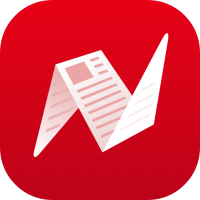 This is original content from NewsBreak's Creator Program. Join today to publish and share your own content.