The team with the most points wins, right? Isn't that how it works? Whether a baseball game, business enterprise or political election, the top score is number one. At least that's how it's supposed to play out.
But nearly a year after Joe Biden overwhelmingly was elected president, the losing team just won't play by the rules and give it up. From Florida to Texas and everywhere else, the fight with accompanying fictitious plots about things like fraudulent mail-in voting just won't go away. Look, I don't care if you're a Democrat, Republican or Independent, such conduct just isn't right.
I wanna scream, "Stop the Nonsense!"
The latest case of this fiasco is in Pennsylvania, where the mail-in voting option was attacked by 14 Republican state House members who recently filed a lawsuit asking a court to invalidate mail-in balloting by claiming it is unconstitutional.
In the suit filed last week in Pennsylvania Commonwealth Court, the lawmakers argue that Act 77, under which no-excuse mail-in voting was allowed, violates the state and U.S. constitutions and should have been pursued through a state constitutional amendment, even though 11 of them voted for the legislation in 2019.
As was the case nationwide, voters legally used mail-in voting and other safe, secure, modern forms of voting – "which Act 77 allowed for the first time in Pennsylvania," said Lyndsay Kensinger, spokesman for Gov. Tom Wolf.
Members of Pennsylvania's General Assembly who voted for Act 77 and were chosen for office in decisions in which it was in effect are now suing to overturn it.
"It's hypocritical and a betrayal of voters," said Kensinger.
Republicans initially supported mail-in voting, but followed former President Donald Trump's calls against it and set off several legal challenges like the recent Pennsylvania lawsuit. Way to have no backbone GOP and not stand up for yourself, is what I'd like to say.
The right to vote is a fundamental part of Democracy and baseless claims about fraudulent mail-in voting are ludicrous. The landmark Voting Rights Act of 1965 was instrumental in protecting the right to vote, and Section Five is the heart of the law. It requires covered jurisdictions to submit any proposed changes in voting procedures to the U.S. Justice Department or federal district court in D.C. before it goes into effect to ensure it does not harm minority voters. It blocks discrimination before it occurs.
Section Five works and is an essential tool. One like it might halt spurious behavior and stop the conspiracy theories related to voting. I'd like to no longer yell, "Stop the Nonsense1"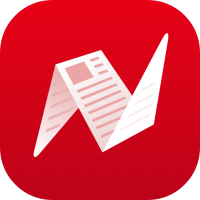 This is original content from NewsBreak's Creator Program. Join today to publish and share your own content.