LANCASTER, PA --- About 85 miles west of Philadelphia – and tucked into a region oh-so-charming with attractive farmland, remarkable history and the Amish on horse-and-buggy, is an amiable town of 8,600 and its lovely homes, as well as delightful shops and restaurants on tree-lined streets.
Welcome to Millersville PA in Lancaster County.
This town -- about 10 minutes from the City of Lancaster -- also is home to the small, state-run Millersville University. It's where 19-year-old Matthew Mindler was a freshman, and where the former child actor best known for his role in the 2011 film "Our Idiot Brother," was found dead after being reported missing for two days. He had last been seen about 8 p.m. leaving his college residence hall.
But now the news was grim. Said Millersville University President Daniel A. Wubah in an email sent to the student body after the body discovery nearby in Manor Township: "It is with a grieving heart that I let you know of the death of 19-year-old Matthew Mindler from Hellertown, Pennsylvania, a first-year student at Millersville University. Our thoughts of comfort and peace are with his friends and family during this difficult time."
In the dark days following the revelation, many questions remained unanswered. Until this week when authorities determined the manner of death to be suicide, though the cause had yet to be determined pending toxicology results.
Mindler was reported missing Aug. 25 after not returning to his room or returning phone calls from his family. He was last seen the night before walking from his residence hall toward a parking lot area. A search by police discovered the deceased body on Aug. 28.
The case is going through "further investigation," according to the Lancaster County Forensic Center.
Mindler is best known for starring alongside Paul Rudd, Elizabeth Banks and Zooey Deschanel in the dramedy "Our Idiot Brother." He played the role of River, the son of Liz (Emily Mortimer) and Dylan (Steve Coogan), who is heavily controlled by his parents and therefore unable to express himself.
Mindler also acted on an episode of "As the World Turns," as well as in the shorts "Frequency" (2013) and "Solo" (2015). He appeared on "Late Show with David Letterman" (2010) and "Last Week Tonight with John Oliver" (2015). His last project, the TV movie "Chad: An American boy," premiered in 2016.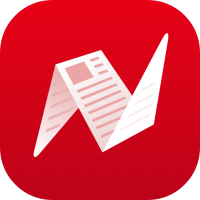 This is original content from NewsBreak's Creator Program. Join today to publish and share your own content.