Reading, writing, 'rithmetric and masking is how the phrase goes now, after Bucks County PA hospitals successfully got the county Health Department to recommend all students wear a mask in school for protection against the highly contagious Delta variant of COVID-19.
With many schools back in session next week, it remains to be seen if the move receives an 'A' from parents, many of whom opposed to a requirement.
Acting on new information from area hospitals, the Health Department reve
rsed its school guidance to include mask wearing in accordance with Centers for Disease Control policies. The new Bucks directive came just two days after its initial order -- one that included safety mandates but no an order for mask wearing.
"As a result of the new information, we support (the hospitals) recommendation to follow the CDC guidance on mask wearing in school," said Dr. David Damsker, director, Bucks County Health Department. "This is particularly important for students who are unvaccinated which includes all students under 12. We continue to urge, in the strongest possible sense, that everyone get vaccinated."
While new COVID-19 cases among school age children in the suburban Philadelphia county currently is low, hospital nurses and administrators are "growing concern" about the surging Delta variant creating thousands of hospitalizations nationwide.
"Even under normal circumstances, hospitals in Bucks County have limited ability to treat severe pediatric cases of any type," said Damsker."As our hospitals must refer all serious cases to other pediatric hospital in the region, many of those same pediatric hospitals already are operating at capacity because of non-COVID cases and staffing issue."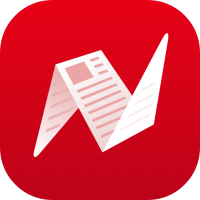 This is original content from NewsBreak's Creator Program. Join today to publish and share your own content.