The Delta variant has interrupted the start of the Bluff View House Concert series in Holmen WI. It was targeting its first concert since Feb 2020 on Oct 22nd with the local Trempealeau folk legend Eddie Allen, but it just didn't feel right with so many hospital beds full. David and Lori Schipper are both vaccinated, but both from the earliest days of 2021, so if there is any immunity waning both are hoping for a booster. Probably also influencing their decision was the fact two of their friends who were vaccinated were hit with Covid and down for a week at home.
When it comes to opening your house to strangers, the Schipper's have not been shy since starting the series in 2008 because the audience is always are passionate supporters of music. What they might be carrying this time, albeit innocently did make them wonder. Eddie Allen's concert has been rescheduled to March 25th of 2022. The November date with Sarah Morris and Annie Fitzgerald was postponed a week earlier because both artist have young children not eligible for the vaccine yet. This concert hasn't been rescheduled.
Now the reopening concert is set for Friday Feb 18th 2022 with a song swap between Humbird and Luke Callen. It will be a special night and an Anniversary of the same concert four years earlier. Humbird recently won Kerrville New Folk artist of 2021 and Luke is wonderful LaCrosse raised musician now residing in the Twin Cities. Their styles make the song swap a unique ying / yang of folk music but the last time they unplanned put an incredible thread of songs that held together in a perfect blanket of warmth for a cold evening in February. The 2018 concert is actually available streaming on Bandcamp.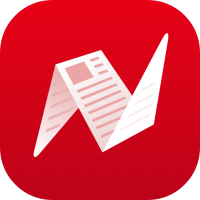 This is original content from NewsBreak's Creator Program. Join today to publish and share your own content.