What started in 2005 to promote canoes and kayaks, is now an established fantastic festival just upriver from La Crosse in Winona MN, Boats and Bluegrass. While the first fest was highlighted by Trampled by Turtles, bluegrass is just one of the genres the roots flavored festival supplies. Truly in addition to its focus on music, it has not varied from that first mission of 80 acres of camping and adventuring on the river. If that sounds like heaven to you, then start planning for September 2022, because while they have a few day tickets available their all-weekend camping passes are sold out.
We love the fest because it brings both our audience and musician friends together, and this year the musician community has many connections to our fest. This year's event has Charlie Parr, Lindsay Lou, Dead Horses, Them Coulee Boys, Humbird, Barbaro, Kind Country, Pat Ferguson, High & Rising, Mike Munson, Crooked Willow, and Pigtown Fling Stringband who have all played our fest. We're really excited about seeing Lindsay Lou up from her new home base of Nashville to visit our area again. Lindsay has shifted a few genres herself recently, and whoever she brings with her will be outstanding. Here's a recent video of Lindsay Lou:
The legend headliner this year is Peter Rowan, the Grammy Award winning bluegrass artist with a career spanning over five decades; here's a great example of his music:
Now if you are a newbie or want to make sure next year you understand the festival, we love how they describe the vibe of the festival. We all know we're part of God's Country on the Mississippi, and here's a toast to Boats and Bluegrass having a continued long run at this music festival gig, even if they are still promoting kayaks.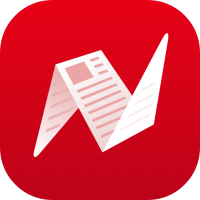 This is original content from NewsBreak's Creator Program. Join today to publish and share your own content.