When High & Rising first submitted music to our 2020 Songwriting Contest, we knew they were pretty special; and quickly became named to the finalist group. It was at height of the pandemic and here were Laura and Jym Farley creating great new music from their house as a new band. We had known them as part of Merry Weathers and had hosted during Sunday in 2019. The duo took 2020 to hone their song list and add their percussionist, Ben Rohde and made 2021 a target to introduce themselves and "Groovy Grass" to Wisconsin. During our contest we had a chance to sit down and talk to them for our Songwriter Conversations.
This summer they have hit the ground running in their Ram Falcon camper that can fit a few kiddos along the way to the next gig. They hosted a residency series at the Trempealeau Hotel that included many of their friends that are from high profile bands like Horseshoes & Hand Grenades, Armchair Boogies, The People Brothers Band, The Pat Watters Band, and the Old Soul Society.
James Groh, WTMJ-TV Milwaukee, WI said "You wouldn't think many bands that formed just before the pandemic began would be successful. After all, live performances are how many bands get their start. But one Wisconsin trio found success in a place they never anticipated. In fact, they played for some of their biggest audiences without ever seeing a single fan. In total, they did 20. It all culminated in a joint concert venture with other Wisconsin artists that was live-streamed at the Barrymore Theater in Madison on April 9."
The next move would be naturally to bring out a CD, and on Sept 24th "Howl" will be released. We had a chance to listen to this and truly it is sweet Americana music that the band calls "Groovy Grass." With all their friends from the list above joining them they have truly made a tight batch of songs. Laura's lyrical styling can move from painting a story in "Howl", to just having fun in "Looking for the Good", and Jym's attention to a fresh lick shines through each song like it was blessed by Grateful Dead. The mix has creativity bringing in a banjo or honky-tonk piano in at the right time, just like a violin plays harmony to Laura southern sultry vocals on "Howl."
We obviously recommend you go find a spot to hear their music, here's their website https://highandrising.net/ They are also playing the great local festival Boats & Bluegrass one Wednesday and Friday in Winona September 22nd and 24th. We look forward to seeing them at our fest someday.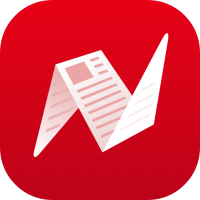 This is original content from NewsBreak's Creator Program. Join today to publish and share your own content.