There are many sites to catch up with what's new in the music industry, and I've followed many through out the years, Paste Magazine, Americana Highways, NPR Music or Folk Alley to name just a few. Of course many people have heard me denounce Spotify as an evil way to listen to music because they suck the money out of the pockets of hard working musicians, but many find the connection of sharing playlists as community and I truly understand that aspect.
One of the things truly missing from these great alternatives was a MidWest focus. You know I'm looking forward to retirement and have a TriState area to visit on short notice, but where to go and who to listen to? Well guess what, I've found a new home. Adventures in Americana started by Carol Roth and Jaclyn Nott who each share a love of writing and music. Together, they created a site to express this love of music, and to promote and elevate their favorite Americana artists. While their focus is predominantly in the North and Midwest of the U.S., they explore artists from Canada and around the U.S., celebrating the expansiveness of what "Americana" is and can be.
Definitely a winner in my mind, but you know what? I can't tell the profit model so I'm going to just call these two guardian angels of music. They paid the Great River Folk Fest a visit the last two years, and while last year I did not meet them, this year Carol reached out to me beforehand and I had her taste bottle of my hot sauce ready for her. She specifically she wanted to come down to listen to Jake La Botz again because she was blown away with his recent Icehouse gig.
Both Carol and Jaclyn are just unassuming good people, writing and creating excellent material. Plus the fest review they did of both us and the Blue Ox festival was incredible. They just recently started a Go Fund Me to update their computer, so maybe that's their financial model. Ha. Let's hope they keep adding great local content for all of us to read, enjoy, and maybe get out to see along the line.
I know I'm planning another bottle of hot sauce in payment.
Get a real sense of the writing by reading Carol's review of the Fest, Click here.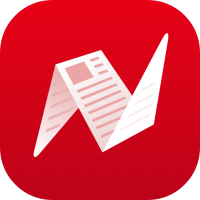 This is original content from NewsBreak's Creator Program. Join today to publish and share your own content.