The August 27-29, 2021 Great River Folk Fest (GRFF) is going to be a treat if you enjoy excellent songwriting.
First, the GRFF has had a tradition since 2009 that on Sunday there is a songwriting contest with 12 participants. The winners have been a wonderful eclectic mix and it was always a fun time. Back in 2020, the fest saw the pandemic as an opportunity to take the contest on-line and frankly the world opened to it. The 12 finalists didn't have to make it to the fest, so they ended up with musicians from Spain, Germany, Canada, and all parts of America. Shanna in a Dress from Boulder CO won the contest with Amanda Pascali Houston TX and The Sapsuckers Soldiers Grove WI taking the other two spots. Shanna being the winner is booked for the 2021 festival.
Second, the pandemic made the fest nervous about having a festival early in the year, so they jumped on the idea of a 2nd year of an on-line contest. It just concluded with Siena Christie from Vancouver WA winning with Chain of Lakes Alto MI and Sam Robbins Nashville TN taking the other two spots. So, this move really opened up the daytime schedule; and to make it really an event for all of us was to invite as many of our former winners and finalists that could make the fest. Incredibly this year there are now over 30 musicians due in part to this move. The former winners of the contest Greg Gilbertson (2018), Blaine Howard (2016), Derek Olson (2014), Tim Fast (2010) and Mike Caucutt (2009) will all be in a round robin song swap over the weekend. Plus former finalists of Erik Kjelland (Kerosene Kites), John Louis, Songa, David Nash, and Nicky Nieling will also have slots.
Third, we'll have a little magic in the air from a Texas blessing having four winners of the prestigious Kerrville New Folk. It's has over a 40+ year rich tradition of outstanding songwriters and we have FOUR of them this year. Johnsmith (1990), Danny Schmidt (2007), Shanna in a Dress (2020) and Humbird (2021). Our historian found over our 40+ year history we've had 11 winners total and never more than one a year.
Finally while all our stage acts are awesome, if there is one storyteller songwriter that you want to see for the first time or see every time he's in the area, it's Chicago Farmer. Either wait for the twist ending in "$20 Dollar Bill", find out what "26 cops" do in a small town, or just sit back for the new story he's penned since last time. Truly an Arlo Guthrie of our folk age, and Midwestern to the core. Chicago Farmer will have the whole band with him this time, and you might meet his wife Kymber who will never take a backseat to anyone.
If you would like to listen to all the past Songwriter winners, here's a digital cd that is available:
Plus the fest has a compilation of the 2020 finalists:
If you don't stop out to see them at the fest, find a pad of paper and pen, and start writing; this could be you next year.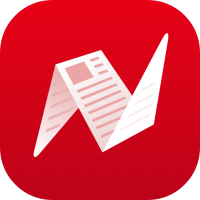 This is original content from NewsBreak's Creator Program. Join today to publish and share your own content.