Open Mics are probably the most interesting or taxing on your patience that you can ever attend. Comedians love them to test out material and musicians hone their abilities to sing and remember songs in front of a live crowd. The audience is in for an experience either way. A few years back the fest chair brought up his history with the fest committee and recalled when they used to have an open mic on the main stage right before the Friday night concert. Specifically, Dave Schipper said, "I still vividly remember this banjo player who understatedly came on stage and played a simple song that repeated "Big Muddy, muddy deep deep" for about 2 minutes. It was both funny and perfect song for La Crosse; plus I never have forgotten it."
La Crosse is missing its open mics at The Root Note, it was always a crowded affair and all the spots filled up fast. The rush of adrenalin when you are next, the thrill when the audience responded loud, or the thought that well I got through it.
The Great River Folk Fest will again have a 5:00 Friday Open Mic under a tent near the food stands. No ticket is required to stop down and get your name on the list for Friday. Danny Sun will be hosting the open mic, and he himself will have fun sharing a tune on the banjo. (Big muddy maybe?) Food Trucks and beverage stand will be open to public. At 6:30 the ticketed concert will start on the main stage with Humbird, Gentleman's Anti Temperance League and Barbaro. So stop down with a guitar or borrow one that's there, maybe bring a story, maybe tell some jokes, or do a song AND dance?
Not to be shy of trying something new, the fest also scheduled a time slot on Sunday during the fest for another Open Mic. This one will be hosted by Kyle Crayton who performs under the name One More Onion.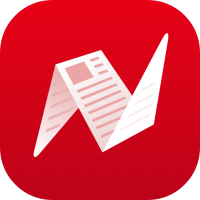 This is original content from NewsBreak's Creator Program. Join today to publish and share your own content.