2021 Driftless Makers Exchange
Dave Schipper/GRFF
Since their first show Dec 1st at the Pearl Street Brewery in 2017, the Driftless Makers Exchange have been a pop-up arts and crafts show with handcrafted beer while they browse. Organizer Jill Parker found the idea of matching the show to a brewery after a visit to Portland, Oregon. The Great River Folk Fest chair known both for his love of Pearl Street beer and the husband of Lori Ella Elements, quickly found the format was wonderful, and the crafters were outstanding. He then facilitated the partnership of the Fest's crafts with the DME and the 2019 Craft addition was super well received.
Now the tradition of crafts at the fest goes back to the origins of the festival back in 1976 with Fred Starner's wife Barbara coordinating the crafts and Fred the music. Throughout the years, the festival kept a tradition of a daytime ticket to allow people to shop and to listen to many of the artist performing round robin song swaps. In 2019 with the addition of the DME, the fest discontinued the tradition of judging the crafts and took the money back to the fest attendees with a $5 coupon to buy craft products. This was super well received by both crafters and shoppers. With the pandemic most art shows and of course the fest took a year off, but both are back at Riverside Park August 28 and 29th. Their will be limited coupons available for each day, ask at the gate if you are interested.
The line up of crafts this year is impressive including heirloom jewelry, leatherworks, origami string lights, stained glass, lampwork beads, abstract wood boxes, ceramics, pillows, felted hats, metal photography, caricatures, and notecards. Each artist is highlighted on this page https://www.greatriverfolkfest.org/Crafts.html
Read more about the Great River Folk fest founder at
https://folkworks.org/milestone/banjo-fred-starner-obit/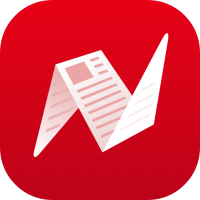 This is original content from NewsBreak's Creator Program. Join today to publish and share your own content.