Jake La Botz
GRFF/Rick Van De Wiel
The daytime song swaps at the Great River Folk Fest have always been a fan favorite because the interaction between the musicians can be magical. One tends to inspire the other, and in too many other festivals, they don't get a chance to listen to each other. This year on Sunday, both the other artists and the audience are going to meet Jake La Botz for the first time and are they in for a treat. During the pandemic Jake moved to Winona MN for family reasons, and is just starting to get gigs at the Icehouse and Minnesota State Fair, and has not made his way to La Crosse yet. Jake has truly travelled and lived a full life in New Orleans, the Mississippi Delta, his home of Chicago, and of course a stint in Los Angeles. His time in LA was even filled with a little acting and making friends with Steve Buscemi who wrote an endorsement on his web page.
His gig at the Icehouse hooked Carol Roth into writing this absolutely raving review in her Adventures in Americana She is hooked and has said it's on her list to come to the fest and see him again.
Dave Schipper the fest chair had a chance to sit down and Zoom with him to give him the Great River Folksinger Factoid survey and found his history so interesting including his kicking a drug addiction, and just why we wrote a song about Bigfoot.
Then there is the issue of what to describe him as... boy, toss early Waits, some Chicago Blues, a little country, mix them up and you are close. Dave's interest in the last CD was heightened by the song Bigfoot, so here's the video.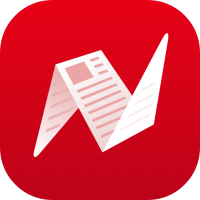 This is original content from NewsBreak's Creator Program. Join today to publish and share your own content.