Eddie Allen
Bluff View House Concerts
The Great River Folk Fest is sponsored by one of the 3-4 house concert series in the LaCrosse Area, the Bluff View House Concerts run by David & Lori Schipper from their home in Holmen since 2008.  If you have never heard of a house concert, it is as old a Mozart and the Renaissance period.  Even Turlough O'Carolan, the Celtic blind harper of the early 1700's, would write compositions for many house concerts as he was hosted.  Now today they are the intimate listening rooms where artists entertain 20-50 people.  The Bluff View has booked 40 different national and regional artist like comedian Mary Mack, string bands like Lindsay Lou and the Flatbellies, folk legends of Bill Staines and Steve Gillette, award winning Irish vocalist Norah Rendell, Nashville stars like Emily Earle, and great regional talent like Pigtown Fling and Andy Hughes.
The Schippers, as many other venues did, put their series on lockdown during the pandemic, but they are announcing their first fall concert, Friday October 22nd with Eddie Allen.  You could call Eddie a curmudgeon, a poet, a tree hugger, a retired river rat, a preacher, a fisherman, and a folk singer and you would probably be close to accurate describing the Trempealeau legend in our mind, Eddie Allen.  Dave said, "I really wanted to book Eddie because his recent new songs are both hilarious and as sharp as Eddie's early recordings.  He is totally known for his earworm of a traditional song "The Trempealeau Hotel"  which is my favorite bar to listen to music".  To book a reservation for Eddie, all you have to do is find the Bluff View Concert facebook page and tell Dave to reserve you a spot.  As Dave says, "Newbie audience members come in as a strangers, and leaves as a new friend and convert to house concert series." Dave is known to talk your ear off about house concerts, catch him as the chair of the Great River Folk Fest and ask him, just be note we've warned you.
Here's a link to the event: https://fb.me/e/18nnxHJNc
As the fest, we would also call Eddie Allen a friend because over the years, he has helped with putting on the Great River Folk Fest.  Plus, it was such a blast having Eddie back on stage swapping songs and performing the Saturday night concert during the 2019 festival, we wanted him back for 2021 and he also said yes!  Catch him during the Saturday songswaps.
Here's a recent video of Eddie's classic song, a must to hum as you walk into the bar: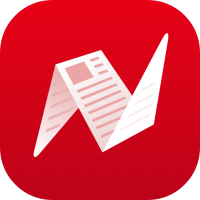 This is original content from NewsBreak's Creator Program. Join today to publish and share your own content.