Barbaro, Danny Schmidt, Annie Mack, Chicago Farmer
GRFF
Last summer the Great River Folk Festival, entertaining the La Crosse area since 1976, didn't happen due to the pandemic. This year, the fest is back at Riverside Park on the mighty Mississippi the weekend before Labor Day, August 27-29. 2021 promises string band music from Barbaro and Kickapoo Joy Juice, blues from Annie Mack and Jake La Botz, thought-provoking songwriting from Danny Schmidt and Tim Fast, guitar picking from Greg Gilbertson, Django jazz from Gentlemen's Anti Temperance League, experimental folk from Humbird, and funny from Shanna in a Dress, Chicago Farmer, and Saturday night's emcee, the one and only Mary Mack.
The three day event kicks off on Friday night with an open mic at 5 pm followed by a concert at 6:30 featuring 2021 Kerrville New Folk Winner Humbird, followed by the Gentlemen's Anti Temperance League and Barbaro. All three are great local favorites that we're looking forward to introducing to the fest faithful. Food trucks will be available.
Saturday opens up at 11:00 with Driftless Makers Crafts and round robin songswaps from both the main stage headliners and other great regional voices, including Johnsmith, Melissa McCarthy, and Eddie Allen. The children's area will see less hands on crafts because of the pandemic, but the kids will be entertained by the Bluff County Tale Spinners and Dan Nelson magic. We'll also bring the Bricolage Cirkus to the center ring of the fest, with their own special magic in motion.
Stay for the evening concert that starts off with Wisconsin native and award winning guitarist Greg Gilbertson, the 2018 GRFF Songwriter Contest winner, with his band. Next up are Red House Recording artists Danny Schmidt and Carrie Elkin, from Austin TX. They will bring you back to the days of beautifully hand crafted lonesome pines music with both complexity and passion that harken back to a 60's coffee house. Next up the fest brings back Chicago Farmer and the Fieldnotes. If you don't already know Chicago Farmer's music, think Arlo Guthrie meets Todd Snider, but with his own inimitable style and wit. We wrap up the night with Annie Mack, who stylistically can be best compared to Mavis Staple. We're pretty sure no one will want the night to end. Of course as mentioned earlier, our comedian friend Mary Mack will make it tough on the audience to know when to make a pit stop as she keeps you laughing between sets.
Sunday the fest starts up again at 11:00 with a wonderful round robin song swap tribute to John Prine from a variety of artists including a local favorite, banker Tim Kolek with his wife Jennie. Because the songwriter contest has been moved online, the fest booked an eclectic mix from winners from past songwriter contests. This cream will rise to the top with Madison's Kerosene Kites (Beth Kiile & Erik Kjelland), Chippewa Falls Songa (Mario and Sherry Friedel), John Louis (Minneapolis MN), Derek Olson (Madison), Chris Adams (Oconomowoc), and La Crosse greats Mike Caucutt, Andy Hughes, and the 3 Dads. The highlight in the Children's area (adults too) is the "Dangerous Fun Show." The fest wraps up with a Hootenanny on the stage. Get excited with the dancing of Clog Jam, and then relax and go from laughter to tears with the 2020 Songwriter winner from Boulder CO, Shanna in a Dress. She not only won our contest last year, she also won the prestigious Kerrville New Folk in 2020. She has the knack to win over an audience while sporting a pretty dress.
We'll have great beer, cider, wine and seltzer options from our sponsor Pearl Street Brewing, and food vendors including Taco Town, Apothik Food Truck, and more. We could not be putting this on without great community support and volunteers. Come on back to the Great River Folk Festival—meet some friends and make new ones.
Tickets available at https://greatriverfolkfest.org/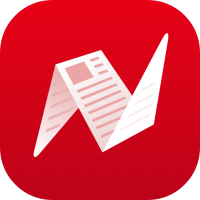 This is original content from NewsBreak's Creator Program. Join today to publish and share your own content.