With the online songwriting contest, the festival started an interview tradition last year to meet all the finalists that we're quarantined at home in 2020. This year Dave Schipper decided to do it again, but have a little more fun. Stephen Cobert started up new ultimate list of interview list called the Cobert Questionert, so the Great River Folksinger Factoids survey was created. With six finalists chosen at the beginning of the month, Dave has six recorded and released.
1) Have you been to La Crosse before? 2 out of six if you count Karen from Stone & Snow being here in highschool for events.
a. If no, have you been to the Rhine River in Germany? None, but all want to see castles around LaCrosse.
b.       If no or yes,   Have you heard of Giant Six Pack? Nope
c.       If no or yes, Have you heard of Dave's Guitar Shop? Some have but all are intrigued by the description from other musicians describing Dave's as being the BEST Guitar Shop in the nation.
d. If yes, when and did you play music here? Randy Lewis Brown from Austin Texas was the only one.
2) Legend quiz:
a. Bob Dylan or John Prine? Prine is winning, but Nicky Neiling had the best review, "Dylan has written the best songs, but Prine has more simpler memorable songs"
b. Joni Mitchell or Carole King? Joni has been unanimous selection.
c. Robert Cray or B.B. King? BB King aces the choice between these to Grammy winners.
d. Brandi Carlile or Gillian Welch? Gillian has also been unanimous, and best described by Randy Lewis Brown, "Brandi is great, but Gillian created a music genre"
3) I write:
a. Morning, Midday, Evening, when the muse knocks.
b. Prompt or Not
Leave is to a folk singer to write when inspired, there wasn't any of our artist on a clock and they listen to the muse rather than be driven by prompts.
c) Paper, Computer, or ____
Karen Bridges is the only artist who still has a pencil sharpener with a library of binders, and the oldest artist Randy Lewis Brown is ALL computer and archived voice messages. Only Daniel Elixir has written a song based on the melody rhythm of a farm combine.
5) I would frame the lyrics of this song of mine in a ___ frame and hang it ____:
Dave has found that folksingers are really shy, but when pushed this is the most interesting question. Loved how Rachel Sumner would pick "Radium Girls" and use glow in the dark ink; while Nicky has already framed a song he wrote for his mother, and given it as a gift.
6) I thank ________ for being my best writing coach.
This question brings into play so many people the artist have met or not met. A lesson to all of us, coaches are everywhere, reach out and become a mentor of your gift today.
7) Seven words I would tell my 10 year old self:
Tell a musician 7 letters and all use their fingers, well most did and all were telling themselves to follow the dream and keep going.
While each video received a lot of views and comments on Facebook, all of the interviews are archived on the fest's YouTube channel playlist, including last years.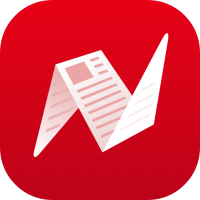 This is original content from NewsBreak's Creator Program. Join today to publish and share your own content.