The Great River Folk Fest has over a decade long tradition of hosting a songwriter contest at the fest the Sunday of the three day festival. In 2020 with the covid cancelling the fest, they took the songwriter contest on-line with a boon in submission regionally, nationally, and even globally from Germany, Spain, and South Africa. To show compassion to the artists, the fest waived any fees for submissions.
This year while the fest is being planned August 27-29th at Riverside Park in LaCrosse, the team decided to continue the new tradition, and kept it FREE to submit by offering CDs for sale on their Bandcamp page, including a curated mix of last year's finalists. They have one more week of submissions and already the first round judges of Tom Walter, David Nash, and Dave Schipper have each watched over 12 hours of music, and again all parts of the world are being covered including a stringband from Switzerland featuring Catie Jo Pidel originally from Mounds View MN.
After the first round is done, 12 finalists will then each have two songs judged by a new team of songwriters; and the winners will recieve cash, studio time at Soundstrations, and a fest booking. The move of the contest to on-line openned up a unique time slot during the fest which is ironically being filled this year with past winners, previous finalists, and a wealth of new faces and friends that will make the songswaps rich with variety. Tickets for the event will be available soon.
All the YouTube submissions have been linked to a playlist on their page, but the fest has blogged 7 weeks of 6 videos highlights. So if you love new music, clever metaphors, new ballads, pandemic songs, love songs and have 12 hours to spare to listen go to playlist or the 42 songs in the blog are a little bit more digestable and rich with variety. The playlist and bandcamp pages are linked in each of the Highlight posts for easy access. Hope you take time to enjoy these incredibly gifted people.
https://greatriverfolkfestival.blogspot.com/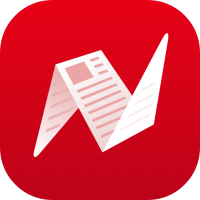 This is original content from NewsBreak's Creator Program. Join today to publish and share your own content.