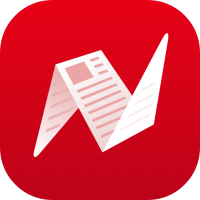 Last year's contest put such pressure on our first round judges, they had to pick a finalist EACH week.  While it built excitement the pressure was huge, and they watched artist they would have pick in week two still not picked in week 11, so we changed it up this year.  The contest is shorter to give us time to actually put on a fest this year, and we went with two announcements in the 8 week first round.  Well we still find ourselves with enough great submissions we could pick all 12, but we're starting with this awesome six pack of finalists.  Our contest is about the song, yet we are also driving to picking a performer to play the fest.  We would love any one of these people at the fest.   Plus we know our friend Brett Huus will love to host them in his Grammy winning Soundstration Studios in LaCrosse WI
Randy Lewis Brown from Mineola Texas got a spot in the finals with his song "Desota Parrish Nights" 
Daniel Elixir from Brixey MO has entertained us with several submissions, but his first "Probably Not" stuck; be warned, listening it will create an earworm.
Nicky Nieling from Rochester MN is familiar voice to us from last year's contest, and really got to us with "Pushing the Pen"  Ha is it not fair to submit a song about writing a song to a songwriting contest.  Our complaint is that he needed more volume on his video.  
Sam Robbins from Nashville TN was Week 2 feature with his incredible song "Saying Amen"  We're not alone thinking this young man is a talent, he was just picked for one of the six 2021 Kerrville New Folk.
Stone & Snow from the Bloomington Illinois area is a duo that has roots in Wisconsin and Illinois, and while their first week submission of "Wait" made it into our Week 1 highlights, it was "Cruel" that moved them to the finalist.  It was also a song recognized by NPR as a highlighted Tiny Desk Contest in a weekly blog.
Rachel Sumner from the Boston area has been entertaining us with multiple submissions, but it was her first as well that hit home.  "Radium Girls" checks all the boxes for an award winning folk song; history, harmony, sad but story is easy to follow and the hook with a twist "Curie eleison"
Now we're going to reach out to them with an offer to talk to Dave and take our new Great River Folksinger Factoid quiz.  Let's hope they all have the courage.

In the style of Steven Colbert's Questionert, here is a rapid fire questions designed to quickly get to know our finalist.
1) Have you been to La Crosse before?
a. If no, have you been to the Rhine River in Germany?
b.       If no or yes,   Have you heard of Giant Six Pack?
c.       If no or yes, Have you heard of Dave's Guitar Shop?
d. If yes, when and did you play music here?
2) Legend quiz:
a. Bob Dylan or John Prine?
b. Joni Mitchell or Carole King?
c. Robert Cray or B.B. King?
d. Brandi Carlile or Gillian Welch?
3) I write:
a. Morning, Midday, Evening, when the muse knocks.
b. Prompt or Not
4) Paper, Computer, or ____
a. If paper, do you own a pencil sharpener?
b. If paper, how many old note books do you have?
c. If computer, laptop, desktop, tablet?
d. Or explain in 5 words.
5) I would frame the lyrics of this song of mine:
a. Color of frame:
b. I would hang it:
6) I thank ________ for being my best writing coach.
7) Seven words I would tell my 10 year old self: