DENVER, CO – According to the 2019 National Survey on Drug use and Health, 70,630 people died from drug overdose in 2019, and 10.1 million people misused prescription opioids in the past year. These concerning numbers are addressed by the Colorado Attorney General and local governments' agreement to fight the opioid epidemic.
Mayor Michael B. Hancock along with Colorado Attorney General Phil Weiser and other state and local leaders to distribute more than $400 million in order to fight the opioid crisis. This is a united effort between local governments and the state to decrease the suffering, loss, and multi-generational impacts of the epidemic in the community.
The crisis of opioid addiction has caused a lot of harms in every community, and every single of Denver residents in one way or another. Opioid-related cases in Denver have increased by 120 percent, from 117 in 2018 to 257 in 2020.
Mayor Hancock said that there is no family who are immune to the devastating harms of opioid epidemic. He explained that this agreement may not fully resolve the problem, but it is a huge step to provide a meaningful relief for communities across Denver.
All the members involved in this agreement will ensure the communities across the region and state will receive the Opioid Settlement Funds.
The opioid crisis today is majorly caused by the irresponsible practice of drug manufacturers and distributors such as Cardinal Health, McKesson, AmerisourceBergen, and Johnson & Johnson. These companies have been promoting the use of opioids to treat pain while downplaying the risks of addiction. This agreement will prevent and hold those irresponsible institutions accountable.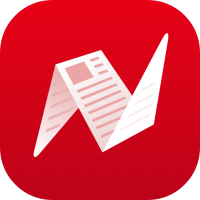 This is original content from NewsBreak's Creator Program. Join today to publish and share your own content.