DENVER, CO – As Judge Adam Espionza retires from Denver County Court, Mayor Michael B. Hancock announced that the position will be replaced by County Court Magistrate Judge Kelly Cherry. She will assume the new role upon her swearing in following the Judge Espinoza's retirement.
The Denver County Court is responsible to oversee the laws which have the most impact on Denver residents and community members.
According to Mayor Hancock, Judge Kelly Cherry is the best candidate to fill the position. As an individual who values diversity and equity, it is hoped that she will help to elevate the City of Denver's judicial system.
Mayor Hancock said that Cherry's reputation as Magistrate has successfully dispensed justice fairly. He added that she will continue her good work as a judge for the Denver County Court, as well as represents the people of Denver to bring equal justice under the law.
Right now, Cherry is serving as Denver County Court Magistrate since 2019. During her tenure, she has handled misdemeanor, municipal and juvenile cases, as well as handling trials in Denver Juvenile Court and protection order proceedings.
Outside of her position in Denver County Court, she does private practice as a criminal defense attorney for a wide range of criminal cases. She also serves as a paralegal at United States District Court level and at the private practice.
She said that she is truly honored to be able to serve the Denver community as Denver County Court judge. She hopes that through her new position, she can bring more diversity and greater impact to the community.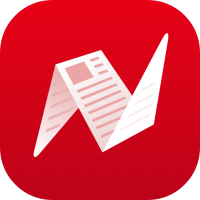 This is original content from NewsBreak's Creator Program. Join today to publish and share your own content.