BOULDER COUNTY, CO - Boulder County Public Health is warning the public to be careful of counterfeit drugs, including name-brand pills that look like Oxycodone (M/30), Xanax, and other prescription pain relievers, are on the market in the county.
These pills are created with chemicals that may include fentanyl or other harmful compounds that might cause major medical issues or death.
Locally in Boulder County, these illegally made counterfeit medications were recently recovered. Fentanyl is a synthetic opioid that has 50 times the strength of heroin and 100 times the strength of morphine.
One out of every four counterfeit fentanyl pills tested by the Drug Enforcement Administration carried a potentially fatal amount. 500,000 potentially deadly doses of fentanyl can be found in a kilogram of the drug.
The following are preventative recommendations from Boulder County Public Health:
Although Narcan can help revive and save lives, if you suspect someone has overdosed, call 911 immediately. The Good Samaritan Law protects you from being charged with a crime if you phone 911. But if you abandon the scene, you may face charges.
Never use drugs on their own. You can't be saved if you're on your own.
Don't trust the strength of your prescription unless you got it from a drugstore.
Begin with a modest dose and work your way up.
You can always add more, but you can't take anything away.
Fentanyl strips can be used to test your medicines.
However, just because it doesn't detect fentanyl doesn't imply it isn't present; it might be in an untested area of the tablet or an unknown synthetic.
If you, a friend, or a family member knows or suspects someone is misusing these drugs, tell them to carry Narcan. Narcan is available without a prescription for free at Boulder County Public Health, the Wardenburg Health Center for CU students, and area pharmacies, and is covered by most insurance policies.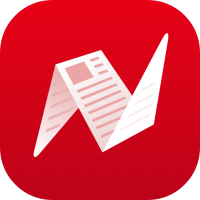 This is original content from NewsBreak's Creator Program. Join today to publish and share your own content.