SUMMIT COUNTY, CO - The wildfire season is in full swing, and with so many major fires burning, there is a lot of smoke, which causes fear and demands the use of an evacuation plan.
The Williams Fork fire is now burning in Grand County, Colorado, and is the fire closest to Summit County. At this moment, the fire is not posing a threat to Summit County, and no evacuations are in effect.
If you feel insecure or want to relocate your animals, please do so immediately rather than waiting for an emergency. Please prepare an evacuation plan for yourself and your animals if you don't already have one. Prepare ahead of time and decide where you'll take the animals if they need to be rescued.
Make a list of possible evacuation routes. Make arrangements with nearby companies, friends, or neighbors if you don't have your own vehicle and trailer. Make every effort to be able to evacuate your home in the fewest number of journeys possible. A single journey is recommended.
Because it is a small facility, the county is not currently sheltering animals at the Silverthorne Fairgrounds. If evacuations are ordered, cattle will be housed on the fairgrounds.
If an evacuation is ordered, the Summit County Animal Response Team (970)668-4143 will be monitored and the Animal Evacuation Hotline (970)668-4143 will be activated to assist people who require assistance with animal evacuations.
Consider the following things when planning an evacuation:
Livestock:
If possible, provide straw, feed, and water for days or weeks.
Additional halters and leads
Items for an animal's first aid kit
Vaccination certificates and medical records
Papers of registration and trademarks
Consider the following locations for cattle evacuation:
Family or friends
Mon-Fri 8 AM-5 PM (303)515-4342 Gilpin County Fairgrounds- Gilpin County EOC
Sue Pratt (970)531-1695, Troublesome Ranch, Grand County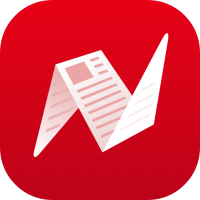 This is original content from NewsBreak's Creator Program. Join today to publish and share your own content.