BOULDER COUNTY, CO - The Community Planning & Permitting Department of Boulder County is inviting individuals to apply for a seat on the new State Highway 119 Community Advisory Committee.
The CO 119 Commuter Bikeway and CO 119 Safety and Mobility Improvement projects will benefit from the committee's input.
The application deadline is September 7, 2021. Fill out an online application.
The deadline for applying is Sept. 7, 2021. Apply online. You can apply at https://bouldercounty.wufoo.com/forms/z5nhv500vm21se/
Who is eligible to apply:
Applicants must stay and/or work in the CO 119 (the Diagonal) corridor and use CO 119 regularly.
People who are open-minded and willing to interact constructively with others who hold differing views to help influence Boulder County's future.
People of color, people with mobility issues, people of all ages and abilities, people who rely on public transportation, and people who want to bike but are afraid to ride on the road
The Community Advisory Committee for CO 119 will include ten members:
a member of the Longmont community who lives or works there
a member of the Boulder community who lives or works there
a Niwot or Gunbarrel resident or worker
Owner of a business on or near the corridor that employs people who have difficulty getting around.
An employee who commutes to work along or near the corridor and faces transportation issues
Cyclists who utilize or traverse the corridor regularly.
Cycling for pleasure
Current public transit user along the corridor
Liaisons from the CO 119 Project Equity Advisory Committee will fill two extra seats.
Over the following 12-18 months, there will be six to eight meetings, with some review of emailed documents in between. Depending on the interests of committee members and COVID-19 procedures, meetings could be held in person or virtually. The first meeting is scheduled for September 2021, between mid-and late September.
Gift cards, mileage, or other forms of compensation will be given to participants as a compensation. Additional resources will be made available to help participants cope with the stress of participation. Among the resources available are:
Interpretation/translation
For in-person sessions, childcare and transportation assistance are available.
Assistance with technology and computer access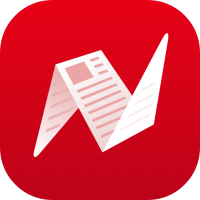 This is original content from NewsBreak's Creator Program. Join today to publish and share your own content.