GREELEY, CO - The Union Colony Civic Center or UCCC will be open for the entire fall semester of 2021. It's been more than a year since the UCCC reopened its doors to the public for live concerts.
Since January, the Union Colony Civic Center has offered limited rental spaces for events, and the 2021 fall semester shows will be the first since COVID-19 limitations were removed.
Jason Evenson, manager of the cultural affair Greeley City said that they're pleased to start putting on shows for the public. They enjoy bringing back familiar performers like Amy Grant and the Oak Ridge Boys, as well as introducing new entertainment alternatives like the Flobots and The Silhouettes from America's Got Talent.
There are three tickets categories:
Gold Star, see every performance from your favorite seats all semester long with the Gold Star Package.
Silver Star, build your own semester of entertainment from six to eight concerts by mixing and matching performances.
Bronze Star (go on sale Aug. 31), choose three to five programs from the semester lineup to create your own package.
On September 7, single tickets will be available for purchase.
The Union Colony Civic Center staff and administrators are sincerely appreciative to the 2021 sponsors who help the shows happen forward. The 2021 Fall Semester Sponsors include:
Colorado Creative Industries,
UCHealth,
Banner Health,
the Women's Clinic of Northern Colorado
Please contact Celeste McCorvey at celeste.mccorvey@greeleygov.com or 970-350-9878 to become a sponsor.
The UCCC, located at 701 10th Avenue in Greeley, is Northern Colorado's main performing arts venue, which is owned and managed by the city.
The UCCC hosts over 100 events each year, including Broadway musicals, concerts, comedy shows, and a variety of local dances and school plays. Performances for Spring 2022 will be announced later this year.
For more information and to purchase tickets, go to ucstars.com.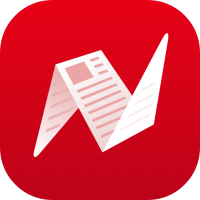 This is original content from NewsBreak's Creator Program. Join today to publish and share your own content.