SUMMIT COUNTY, CO - The Food and Drug Administration or FDA gave full approval for Pfizer-COVID-19 BioNTech's vaccination for people aged 16 and up on August 23, 2021.
This is the first COVID-19 vaccine to earn this designation, all COVID-19 vaccinations that are currently available have been shown safe, efficacious, and authorized for emergency use. The state and county are still working hard to get as many eligible Coloradans vaccinated as possible.
According to the Colorado Department of Public Health and Environment, 98 percent of COVID-19 confirmed cases in Colorado between January 1 and August 16 were among the unvaccinated, which is why Summit County Public Health and CDPHE strongly advise all Coloradans ages 12 and up to get vaccinated as soon as possible.
In the following weeks, data for persons aged 12 to 15 will be presented for complete approval. Under the emergency authorization, the 12- to 15-year-old age range is still permitted.
Amy Wineland, Summit County Public Health Director said that they want everyone in our community to feel as comfortable as possible when it comes to getting vaccinated against COVID-19. They understand that many people were on the fence about getting vaccinated before the full FDA approval, and those people now have a fully approved option with the Pfizer vaccine.
Wineland added that vaccines are also the most effective tool they have to battle the spread of the virus, and now that the Pfizer Vaccination has received full FDA approval, every eligible individual aged 12 and up should feel more confident in getting the vaccine as soon as possible.
After nine months, 88 percent of Summit County citizens have received at least one dose of the vaccine, and 79.5 percent are fully immunized. More than 3.5 million Coloradans have gotten at least one dose of the COVID-19 vaccination, which is both safe and effective. 3.2 million people have received their full vaccination.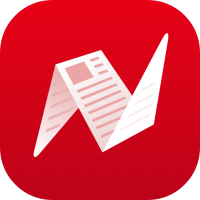 This is original content from NewsBreak's Creator Program. Join today to publish and share your own content.