SUMMIT COUNTY, CO - Several improvements to the Recpath are set to begin in the coming months. The Recpath on Huron Road in Breckenridge will get a red bike lane coating starting Tuesday, August 24.
Depending on weather circumstances, the project will take three days to complete and will considerably improve the safety of Recpath users along this area.
Resource Specialist with Summit County Open Space and Trails, Jordan Mead said that the Recpath in this area was improved last year as part of roadway renovations, and this colorization will round out those improvements. The added color will set the bike lane apart from other road markings and make it more apparent to vehicles.
Along Dillon Dam Road, where the Recpath shares the road, a red bike lane will be installed. This project is scheduled to begin the week of August 30, however, it will be depending on weather conditions.
During this work, the Recpath will be detoured onto Dillon Dam Road, which will be limited to one lane with alternating directions of traffic. Work will take place from 7:00 a.m. to 5:00 p.m., Monday through Thursday, and is estimated to take four days to complete.
At the end of September, the Recpath along Dillon Dam Road between the Town of Frisco and the Dillon Reservoir Dam will receive additional shoulder upgrades. During the weekdays when work is being done, Recpath traffic will be detoured onto Dillon Dam Road.
Mead added that while they continue to improve the safety and lifespan of their Recpath, they appreciate their community's patience. They recognize the Recpath is a significant resource for our community, and they look forward to improving the experience for all of their users.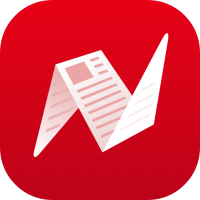 This is original content from NewsBreak's Creator Program. Join today to publish and share your own content.