Boulder County, Co - Boulder County has recently joined the ranks of police departments around the United States that are testing electric vehicles as patrol cars intending to save money on maintenance and gasoline in the long run.
According to a news statement from the Boulder County Sheriff's Agency in Colorado, the department is evaluating a Tesla Model Y Long Range all-wheel-drive variation to evaluate how it compares to the department's Hybrid Ford Police Interceptor SUVs.
According to the department, the cost per mile traveled for the Tesla Model Y is expected to be $0.029, compared to $0.146 for the Hybrid Ford PI.
A Ford PI Hybrid starts at around $42,000 USD, while a Tesla Model Y LR AWD starts at around $53,190. However, the department intends to swiftly make up the difference, since numerous police agencies across the United States have reported significant savings from transitioning to electric vehicles.
Boulder County aspires to be environmentally friendly in all of its operations, which is why it was one of the first police departments in Colorado to add a Tesla Model Y to its fleet. The car will be powered by solar panels, which will minimize its carbon impact even further.
For those worried about the environmental impact of batteries, when the battery pack reaches the end of its vehicle's useful life, which is estimated to be over 500,000 miles, 100 percent of the battery components are recycled.
The vehicle was dressed out with official Boulder County Sheriff's Office decals and a full complement of emergency equipment similar to that found in many of the department's other cars. It will be primarily used for traffic management, but it will also be thoroughly evaluated to see if it has additional uses in the sheriff's office.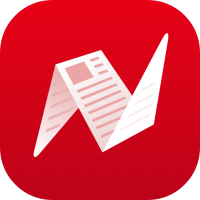 This is original content from NewsBreak's Creator Program. Join today to publish and share your own content.