Weld County, Co - The Weld County Sheriff's Office announced that a new project named "Operation Reset" will allow residents to take care of their low-level warrants.
Since January 2020, the county has seen a large increase in the number of active warrants, owing to lower bonds and softer arrest criteria implemented statewide in response to the COVID-19 pandemic. Weld County had 6,594 active warrants as of July 31, all of which were issued during the outbreak.
There are 920 felonies among the newly current warrants, while 5,674 are for misdemeanors. The courts issued 4,299 misdemeanor warrants for failure to appear, the vast majority of which were for failure to appear in traffic court.
Most persons with open warrants aren't severe, career criminals, according to the Weld County Sheriff's Office. Perhaps you were laid off or fired as a result of the epidemic, and you didn't think you could pay the traffic charge and legal costs. Perhaps you were avoiding public settings for the sake of your family's health and happiness. Perhaps you simply forgot about your trial date.
Whatever the reason, now is the moment to fulfill that warrant that has been hanging over your head, as deputies are once again actively seeking fugitives and bringing them to justice.
Sergeant of the Weld County Sheriff's Office Strike Team, Sean Standridge said that in many of these situations, they can get offenders into jail, processed, and out on their feet in a matter of hours.
Visit the online search portal to see whether you have an active warrant. You can visit check it here.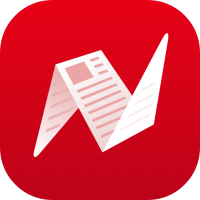 This is original content from NewsBreak's Creator Program. Join today to publish and share your own content.