Arapahoe, Co - As one of the biggest counties where crashes involving school buses, the local government should take this thing more seriously.
According to data from the Colorado State Patrol Department of Public Safety, Arapahoe, Jefferson, and Larimer are the three counties that lead to crashes involving school buses.
Thousands of Colorado students walk, ride their bikes, or take the school bus to school each day. But which is the most secure?
According to the National Highway Traffic Safety Administration, students who take the bus instead of driving to school are 70 times more likely to arrive safely. This is due to the fact that school buses are the most heavily regulated vehicles on the road, with regulations that go above and beyond those that apply to passenger vehicles.
Even with a safe design, dangerous driving practices surrounding school buses result in injuries and deaths. The Colorado State Patrol investigated 174 school bus accidents during the last three years (2018-2020), with the majority of the crashes being caused by other motorists rather than the school bus driver.
According to the Colorado Driver's Handbook, there are rules that drivers must follow:
Yellow lights indicate a hazard, and cars should proceed with caution.
When a school bus is stopped or approaching, keep an eye out for children on or near the roadway.
If you see alternating flashing red light signals on a school bus from the front or back, you must come to a complete stop before approaching the bus.
You must come to a complete stop at least 20 feet before approaching a school bus with its red lights flashing, whether it is on your side of the road, the opposing side of the road, or at an intersection.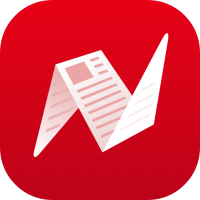 This is original content from NewsBreak's Creator Program. Join today to publish and share your own content.