Summit County, CO - Following a change in CDPHE's Outbreak Definition on June 1, 2021, which raised the requirements to five or more cases to meet the definition, reported outbreaks in Summit County initially decreased dramatically. This was a shift from the previous requirement of two or more instances to be considered an outbreak.
As a result, between June and August 1, 2021, Summit County only had one outbreak that fulfilled this new criterion.
Summit County has seen an uptick in incidents among people working in the hospitality and food service businesses during the last month. According to data of August 10, there are two outbreaks at the restaurant facilities.
Several people said they worked despite suffering from symptoms and continued to work when the symptoms disappeared.
When suffering COVID-like symptoms, fully vaccinated individuals should isolate and request testing.
COVID-19 cannot be ruled out when symptoms are present unless confirmatory testing is conducted. Smoke levels and flora allergies are also present throughout this season.
Several other food locations are currently on the Summit County outbreak radar, with case numbers approaching the five-case threshold.
Amy Wineland, Director of Summit County Public Health said that they are working closely with local businesses to ensure that their employees get the care they need and that these outbreaks are contained to prevent the infection from spreading further.
She added that they have heard from business owners about how tough it is to have employees off ill right now, especially since many are already understaffed. Individuals are strongly encouraged to receive the vaccine and wear a mask to protect themselves and stay healthy.
Despite a vaccination rate of 78.5 percent, mobility data shows that Summit County is the most visited, which has had an impact on the virus's spread in our community.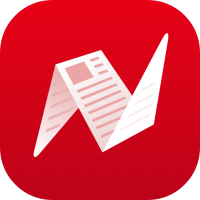 This is original content from NewsBreak's Creator Program. Join today to publish and share your own content.