Douglas County, Co - Starting August 9, students are back to school. The school and its surroundings are responsible for their safety, whether they go to school by walking, bicycling, or driving a bus.
The Douglas County School District encourages kids to walk, bike, or take the bus to school, to reduce traffic congestion and the risk of accidents in the school zones.
Douglas County Government's traffic engineers have worked closely with the School District and the Sheriff's Office to ensure that students have safe routes to school and that those preferred routes are given a mark in order to enhance safety in school zones.
School Zone safety is a shared responsibility for Douglas County, which is working to make these busy locations as safe as possible for our students.
It is critical that pedestrians of all ages pay attention to cars as they walk to and from school, and that individuals dropping off children at school and those driving through school zones show extra caution, drive carefully, and keep an eye out for children.
These are some rules that students have to follow:
Choose a safe walking route to school that has fewer junctions and traffic, avoid crossing dangerous or high-speed routes, and minimize the number of streets crossed.
At every driveway and crossroads, keep an eye out for vehicles. Keep an eye out for drivers in parked cars who may be about to move.
Follow all traffic signs and signals and wait until there is no oncoming traffic before crossing the street. If crossing guards are present, pay attention to them and walk, don't run, bike, or skate, across the street.
For more info and tips, you can visit the website here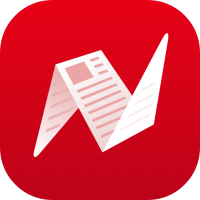 This is original content from NewsBreak's Creator Program. Join today to publish and share your own content.