GARFIELD COUNTY, CO - Garfield County has received another positive financial audit from an outside auditor, who determined that the county's financial records were kept to the highest standards.
In its 2020 comprehensive annual financial report, McMahan and Associates, LLC claimed that Garfield County had no infractions or conflicts (CAFR).
Theresa Wagenman, Garfield County Finance Director, praised the county's efforts to ensure proper accounting in all situations.
Theresa said that this isn't just a financial effort; it's a team effort, and while they're leading it, everyone engaged, including the Board of County Commissioners (BOCC), county administration, and departments and offices, has committed. This is made possible by everyone's communication, participation, and meeting deadlines to send all of the information to them.
According to Kelsey Roper an Auditor from McMahan and Associates, her firm audits governments, nonprofit organizations, homeowner associations, and for-profit corporations in mountain towns around Colorado.
"We've worked with Garfield County for four years now," she said.
McMahan and Associates conduct interviews with departments, examine county accounting records, purchasing card activity, and banking statements, and analyze data for trends and abnormalities.
Garfield County has a clean audit this year, Roper said. She added that they are pleased to announce that they had no problems during the auditing operations. They didn't uncover any significant misstatements, either rectified or uncorrected. There were no problems with management.
Garfield County also received the Certificate of Achievement for Excellence in Financial Reporting from the Government Finance Officers Association for the 12th year in a row earlier this year. Financial reports and awards from the past can be found on the Garfield County website.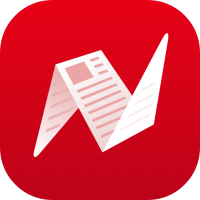 This is original content from NewsBreak's Creator Program. Join today to publish and share your own content.