Summit County, Co - On August 28, Summit County will host its free annual recycling event. Electronics, home hazardous trash, textiles, and pharmaceuticals are all accepted.
Elisabeth Lawrence, Summit County Commissioner said that the yearly recycling event is an excellent way to make sure that outdated electronics, paints, clothes, and prescriptions don't end up harming the environment.
This Recycling event is free for all residents and property owners. This event was funded through the Summit County Safety First Fund.
The collection will take place at the Summit Stage Bus Barn, 0222 County Shops Rd., Frisco, close to the County Commons, from 8 a.m. to 2 p.m.
Summit County collected 14.3 tons of electronics, 197 pounds of medicines, and 4.3 tons of home hazardous garbage during the 2019 event.
Only household items will be collected at this event. Commercial loads are not accepted at the event, however, companies may bring electronics and hazardous garbage to the SCRAP for recycling and/or safe disposal during regular business hours.
Materials must be in their original packaging and/or labeled correctly. Acceptable household waste products are paints, stains, pesticides, fertilizers, cleansers, solvents, adhesives, and mercury thermometers and switches.
antifreeze, fluorescent lights, gasoline, kerosene, batteries, and motor oil are all items that you can send to SCRAP. while explosives, ammunition, infectious trash, propane tanks, and radioactive materials are among the items that will not be accepted at the SCRAP or at the event.
When domestic hazardous trash is inappropriately disposed of or poured down drains or storm sewers, water quality and aquatic habitats are severely harmed.
Summit County households and property owners have recycled or safely disposed of 569 tons of electronics and 177 tons of household hazardous garbage since the free special-waste services began in 2015.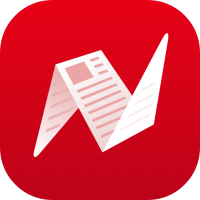 This is original content from NewsBreak's Creator Program. Join today to publish and share your own content.