DENVER, CO – Get your bike ready and ride safely on! The Power of One Ride will be back in the High Mile City on Saturday, August 21, 2021. The event starts from 9:00 AM to 4:00 PM.
The purpose of this event is to create more awareness and prevent violence against youth. According to data from Denver's Health, around 700 young people under 25 years of age are in a vulnerable position in regard to gun violence in Denver each year. This event is one of the city's efforts to bring down those numbers.
The target demographic for this event is youth from 6-year-old to 24-year-old. The Power of One Ride has partnered up with the Park Hill Strong Community Partners to create one fun day filled with wellness, health, food, music, and a strong sense of community.
Not only a bike ride but there will also be a pop-up event that will highlight the effort of The Power of One to bring the communities of Denver together. The Power of One also already coordinated with many organizations around the Denver Metro area to make this event possible.
The starting point of the bike ride will be from Skyland Park in Park Hill, and the West Bar Val Wood Park in South West Denver. The planner of the event has collaborated with the local neighborhood and communities such as Five Points, Montbello, Swansea, Green Valley Ranch, Southwest Denver, and many others to make this ride goes smoothly.
These locations were also purposefully selected because those communities have been impacted by the prevailing youth violence in the city.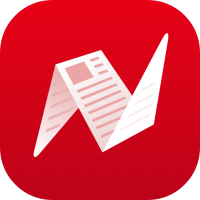 This is original content from NewsBreak's Creator Program. Join today to publish and share your own content.