FORT COLLINS COUNTY, CO - Fort Collins released a public utility sharing program, Spin, which facilitates the online borrowing of e-bikes and scooters for people around Fort Collins.
This program has been released since July 26, 2021, and people who want to use the facility must download the spin application in the application store on their smartphone. Users who have limited income can submit eligible documents to Spin as proof and can rent a vehicle that Spin provides at a lower price.
Spin is a micro-mobility company and a unit of Ford Mobility engaged in electric scooter rental for people who have Spin Access in its territory spread across North America and Europe.
There are two ways that prospective Spin users can do when they want to use the facilities provided
1. Users with smartphones
For users who have access to smartphones, the first step the user must take is to download the Spin application on the mobile application on each smartphone. Then, users can search for promo codes in the Free Rides column to get discounts on the use of facilities in Spin. After that, the user can enter the promo code owned by the Spin team. The user can enter it in the column when selecting the available facilities. Lastly, users can search for nearby locations on the map to rent a scooter.
2. Users without a smartphone
Users without smartphones can also access and rent facilities provided by Spin. First, users can send a message about the Spin Access Code at (206) 800-6703 as a form of registration. Then, the user can use the scooter by searching for the vehicle number in the QR code on the scooter. Furthermore, users can send an "unlock" message to the same number by sending an "unlock" message along with the scooter number they received. When users have used the scooter, they can send a "key" message to the same number, and for payment, they can type in the "balance" code to provide credit card information.
Fort Collins Held Program That Provides Scooters to be Rented61/120More complete and detailed information about the Spin program can be accessed through the official website at Spin.app/spin-access.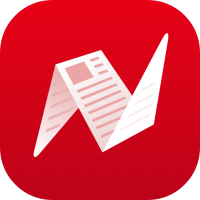 This is original content from NewsBreak's Creator Program. Join today to publish and share your own content.